Examining child care management solutions for state and local governments.
Govies are hard workers – they're techies, policy pros, and management rock stars. What's easy to forget sometimes, is that they're also moms and dads, aunts and uncles, guardians and godparents. Even for those not in these categories, many work in agencies that involve kids and they care greatly about children's welfare. Below, we'll look into the growing demand for child care services and how HP solutions can help – providing two case studies for context.
Unemployment and other lingering effects of the recession have increased the demand for child care services. At the same time, budget-constrained state and local governments have struggled to meet these growing needs. This means doing more with less. A client-centric, performance based model can help governments do just that.
This type of approach is especially crucial following the establishment of the Child Care and Development Fund (CCDF), which calls for a single, integrated comprehensive child care system. The right technology is needed to achieve this system and accurately track, capture, and report case successes.
The HP solutions suite includes Child Care Management System (CCMS), Child Care Resource and Referral (CCRR), and Statewide Reporting System (SRS). This suite is comprised of configurable, modular components that are shared across applications and services for greater efficiency. Fully integrated modules include:
Eligibility Management—A commercially available off-the-shelf (COTS) rules engine lets you respond to changes by configuring underlying rules without the need for system programming.
Case Management—Provides application processing and helps automate the process of enrolling children.
Provider Management—Manages licensing; maintains provider demographics, rate structures and contracts.
Financial Management—Manages sliding fee scales, service rates, tiered eligibility, and tracks multiple funding sources.
Outcome Management—Enables statewide reporting systems that track and report on outcomes to verify programs are meeting goals.
Self-Service—Allows both clients and providers access to information such as eligibility prescreening, client wait list, provider service tracking and invoicing
Clients who need child care typically need other services to attain self-sufficiency as well. This holistic approach allows service providers to view all the needs and manage all the benefits for each client. Other benefits of HP's child care management suite of services include:
Support of multiple child care programs
Integration of case management, attendance reporting, service provider payments and financial reporting
Streamlined case management processing
Elimination of redundant data entry
Service provider payments processed more quickly
Robust inventory of management and financial reports
Facilitation of local and federal reporting
Case Studies
State of Alabama: For the Department of Human Resources (DHR), HP provided an integrated provider licensing application and child care subsidy management system. In addition, HP incorporated an application deployed through a Web browser using DHR's existing child care management system. Working with the DHR program and IT staff, HP also developed requirements for the addition of a child care provider licensing module. Once the requirements and design were approved, the system changes as well as the integration of the browser application were implemented.
State of Oklahoma: When the Oklahoma Department of Human Services set out to reengineer its child care eligibility delivery model throughout the state, HP delivered a best-in-class service delivery solution, as well as an enterprise foundation for integrating other human services programs. The new business model met the agency's identified goals to optimize resources, streamline job functions, enhance relationships with community partners and better control turnover. It creatively applied private industry business models to make policies and processes more consistent and manageable across the state.
More than $3 billion in local, state and federal child care funds are administered by HP annually and their solutions are in service at more than 50 local-level jurisdictions and nine U.S. states – two of which we just explored. With their outcome-based solutions, HP has been helping agencies improve child care for more than 20 years – and putting you govie moms and dads at ease.
For more information on HP's child care management solutions, check out this fact-sheet or HP's website.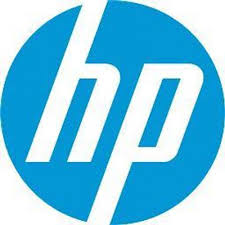 Photo: Google Images