Announcing GovLoop's Latest Guide…
"MAKING GLOBAL IMPACT: GUIDE TO
INTERNATIONAL JOBS IN GOVERNMENT"
View Below or Download the PDF
If you're interested in getting a government job in foreign policy or international affairs, you've come to the right place. The Robertson Foundation for Government (RFFG), GovLoop and the Association for Professional Schools of International Affairs (APSIA) have produced a valuable guide entitled, "Making Global Impact: Guide to International Jobs in Government." View it below or click the image to the right to download a copy.
Until now, there has been no single resource that pulls together all of the information about globally-oriented government jobs into one concise package. With this "Guide to International Jobs in Government," RFFG, GovLoop, and APSIA have consolidated information from dozens of websites and interviews with more than 20 international government employees, career advisors and subject matter experts.
Specifically, this guide answers the following questions:
1. Where Are the International Jobs in Government? Find out about job opportunities in traditional agencies like the State Department and the U.S. Agency for International Development (USAID), as well as lesser-known agencies with global components in their missions.
2. How Do You Launch and Advance an International Career in Government? Understand the type of education, experience, and networking that prepares and positions you for success.
3. What's It Like to Be a Public Sector Professional in International Affairs and Foreign Policy? Read three stories of people who have embarked on international careers in government to better understand the day-to-day reality of a current foreign policy professional.
Contribute to the guide via this blog post – if you're working in an international job in government, please share what you do in the comments below!
*****************
SPECIAL THANKS TO OUR PARTNERS:


Robertson Foundation for Government: Helping government meet its talent needs by identifying, educating and motivating top U.S. graduate students to pursue federal government careers in foreign policy, national security and international affairs.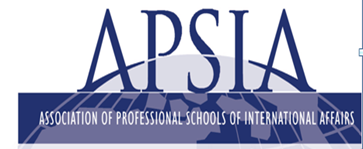 Association for Professional Schools of International Affairs: Dedicated to the improvement of professional education in international affairs and the advancement of international understanding, prosperity, peace, and security.
Related Resources
Want More GovLoop Content? Sign Up For Email Updates