Last month, we put out a call for our third round of GovLoop Featured Bloggers – and you responded with amazing enthusiasm. Over 75 people from all walks of government and industry life sent in great ideas for posts, about everything from technology challenges in city government to using Twitter to monitor food safety in your city.
It was a tough process, but we were able to whittle down the entries to the following writers. Read on to meet the new GovLoop Featured Bloggers, who will be posting once a week for the next three months. We're excited to introduce them to you – and even more excited to read what they'll be writing about. You can follow along with all Featured Blogger posts at this link. (And you'll know if what you're reading is by a featured blogger by the nifty banner at the top.)
Our featured bloggers will start their posts the week of October 19th — get ready!
(Want to be a featured blogger but didn't make it this time or didn't apply by the deadline? Worry not – we'll be hosting this challenge every few months. Make sure to check back in December 2015 for details on the next cycle.)
Mehroz Baig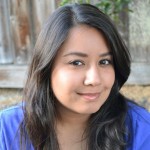 Mehroz Baig is a Communications Specialist with a focus on multimedia storytelling, currently at the San Francisco Department of Public Health. Her focus there is on internal communications within the Population Health Division and nationally-facing communications with a focus on HIV prevention. Previously, she had been at The Commonwealth Club of California working on projects in communications and policy. Mehroz's experience also includes working at CNN's Fareed Zakaria GPS and the County of Sonoma's Economic Development and Workforce Investment Boards. The combination of her work in journalism and local government allow her to bring both of these worlds together and create spaces for storytelling within public sector organizations. Mehroz is a graduate of Wellesley College and has dual master's degrees in journalism and international affairs from Columbia University.

Chuck Bayne
Chuck Bayne is currently the Deputy Director at the Wyoming Law Enforcement Academy. He is a 34 year law enforcement veteran having served in communications, patrol, training, supervision and administration. In addition to his administrative duties, Chuck is the lead instructor for the Program for Leadership Development at the Wyoming Law Enforcement Academy that provides on-going training courses in leadership, first line supervision and mid-level management. In 2010 and 2013 Chuck assisted in the development of the Wyoming Association of Sheriffs and Chiefs of Police promotional assessment centers for both first line and mid-level positions and serves as both an assessor and coordinator. Chuck is a certified professional peace officer in the State of Wyoming and a graduate of FBI National Academy session #228. Chuck and his wife have two children; a son serves as a Captain in the US. Air Force and a daughter currently attending college.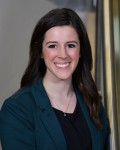 Kaitlyn Boller
Kaitlyn Boller is a Patient Safety Analyst/Coordinator at the Indiana Hospital Association, where she supports hospitals in advocacy and patient safety initiatives. She received a bachelors degree in political science from Xavier University, and enjoyed an array of electives from short fiction to Greek architecture. Kaitlyn developed a strong sense of devotion for public health as an intern on a mobile health unit serving women and children, and pursued a Masters in Health Administration from Indiana University. Outside of work, she loves to walk her dog in park and explore Indianapolis with her husband.
Kendall Brown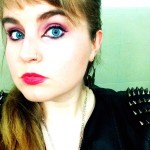 Kendall Brown is the first ever Digital Strategist for the Oklahoma's Medicaid agency, the Oklahoma Health Care Authority. As Digital Strategist she oversees all of the agency's digital properties, including the website, social media, and digital newsletters. Her work at the agency has earned her a Governor's Commendation for cost savings and innovation via digital strategy and an Award of Excellence from the National Association of Government Communicators. The thing she's most proud of from her time at the agency, however, is helping them transition many of their member communications to digital products, creating both greater convenience for members and cost-savings for the state. Kendall lives in Oklahoma City with her neurotic boxer, Winston, and is proud to be the kind of Auntie to two toddlers that leads to people regularly thinking she must have kids.
Samantha Corey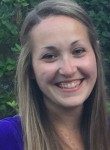 Samantha Corey is an Acquisition and Agreement (A&A) Specialist in USAID's Bureau for Management (M Bureau), Office of Acquisition and Assistance (OAA), Global Health Division.  As an A&A Specialist, Samantha is the lead negotiator managing the pre-award/procurement process, as well as the post-award administration for the Policy, Evaluation and Communication (PEC) portfolio of awards for the Office of Population and Reproductive Health (PRH).  Prior to working in OAA, Samantha worked as a Program Analyst in PRH – the same office she supports now in OAA – and provided technical assistance for the health policy awards, as well as some USAID missions in Africa.   Before her career at USAID, Samantha was a paralegal at a law firm in Northern Virginia, where she also served as a Spanish Translator.  The combination of global health work, and contractual regulations and guidance in her current job is the perfect balance of law, bureaucracy, and health for her.  She has a BA in International Studies from American University, and a Master's in Public Health (MPH) in Global and Community Health from George Mason University.  On a non-work related note, Samantha lives in the Arlington area with her two rescue dogs – a Siberian Husky and a Corgi mix – and when not saving the world, she enjoys competitive long distance running in the area.
Theresa Doty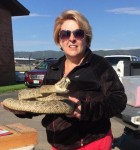 As a Graduate Fellow, National Center for State Courts Trial Court Administrator, Theresa spent many years in federal and state courts managing ADR programs, and settlement panels.  A fifth-generation Montanan, she transferred to the Bureau of Land Management becoming an EEO Counselor and Certified Mediator and Facilitator for the Department of Interior's Collaborative Action and Dispute Resolution Center.  She is a board member of the Montana Mediation Association serving on the Qualifications and Standards Committee, and as faculty and curriculum development specialist for their annual conferences.  She is Board Treasurer for the Missoula Community Dispute Resolution Center, chairing the training committee which develops and delivers training to beginner and advanced mediators.  She earned her Political Science BA, Spanish minor, and Certificate in International Relations from the University of Utah.  A former Staff Sergeant in the U.S.A.F, she graduated from the Defense Language Institute in Spanish.
Mary-Vail Grube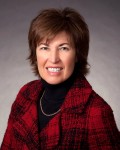 Mary is a proven leader with over 25 years of experience in public and non-profit organizations; specializing in cultivating individual and organizational leadership, team building, and positive cultural change. Mary brings a fresh perspective in identifying creative solutions to current challenges, and building connections with people, organizations and communities. Mary is currently a project consultant with CPS HR, a California based Human Resources and Management Consulting firm. Mary has worked for several cities in Texas, including; Plano as Director of Marketing and Community Engagement, Allen as Assistant City Manager, and with the Arts Center of North Texas, as Interim Executive Director and Administrative Director. Mary also worked in the San Francisco Bay area as Assistant City Manager in San Ramon and began her career in the suburbs of Chicago with the city of Highland Park. Mary has a Masters of Public Administration and a B.S. in Communications.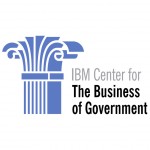 The IBM Center for the Business of Government
The IBM Center for The Business of Governmentconnects public management research with practice. Since 1998, it has helped public sector executives improve the effectiveness of government with practical ideas and original thinking. It sponsors independent research by top minds in academe and the non-profit sector, and it creates opportunities for dialogue on a broad range of public management topics.  The Center focuses on the future of the operation and management of the public sector. Its publications focus on the major management issues facing all governments today: the use of technology and social media, financial management, human capital management, managing for performance and results, risk-management, innovation, collaboration and transformation.  The Business of Government magazine offers leadership profiles and fresh perspectives on government today.

Adrienne Nelson
Adrienne Nelson-Reynolds has been an inspector with the Food Safety and Inspection Service (FSIS) since November 2002.  During her illustrious career, she has been a relief inspector, an egg products inspector, a consumer safety inspector, and inspector-in-charge.  She is committed to public service.  Adrienne earned a bachelor's degree in Animal Science from Fort Valley State University.  Her career plans include becoming an EIAO (enforcement investigations and analysis officer) and a regional instructor for OOEET.  She is the highly motivated mother of three amazingly intelligent offspring-Armod (19), Aqyana (16), and Amare'(5).  Mrs. Reynolds has always enjoyed writing, but recently found she truly enjoys "writing with a purpose" (creating informative materials for special emphasis program acknowledgement).  She has stated she thinks this blog post may be overwhelming, but is embracing the Eleanor Roosevelt quote "do one thing every day that scares you".  Adrienne loves to say she's living life OUT LOUD!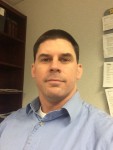 Matthew Nowak
Husband and father of three year old twins and one year old living in Richmond, VA. Public affairs professional with over five years combined experience in the military and civilian agencies. Serves in the Virginia Army National Guard. Enjoys running, baseball and hockey when time allows. Played college baseball and continues to play ice hockey.  Grew up in Buffalo, NY enjoying the two sports teams through the good and tough times. Find him on Twitter @nowak_matthew and LinkedIn.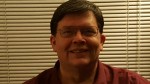 Darryl Perkinson
Darryl Perkinson is a recently retired Civil Servant, with a career of nearly 36 years at the Norfolk Naval Shipyard (NNSY). Darryl began his career in the Department of Defense for a short period of time as a pre-apprentice electronics worker in 1970-71. He was hired as an electrician apprentice in 1980. This began a career that allowed him to experience the development of a civil servant through the roles of mechanic, supervisor, mentor and senior manager. Darryl's journey ended in July of 2015 as a senior manager in the Operations Department of NNSY. Darryl was a member in the Federal Managers Association (FMA) from the time he became a supervisor in 1986. As a member of FMA, he served in leadership roles at the local chapter, regional and National levels. In 2006 he was elected to the office of National President of the Association where he served two terms. Since his retirement in July of 2015, Darryl has taken on a role as an adjunct professor for the Tidewater Community College.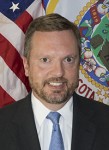 Joseph Raasch
Joe Raasch is the Director of the Minnesota Office of Continuous Improvement (MNCI), a division of Minnesota's Department of Administration. MNCI brings systematic innovation and continuous improvement (CI) methodologies to state and local government. Through a combination of training on the basics of CI principles, and more advanced consulting on facilitating process improvement events, these efforts produce real results that save money, staff time, and improve the quality of State services for Minnesotans. For more than 25 years, Joe has been involved in improving public and private sector organizations as a leader, practitioner, and trainer. Most recently he was at the MN Department of Employment and Economic Development and previously at Target Community Relations and Saint Paul Public Schools. Joe completed his Six Sigma Black Belt training at General Electric and earned his MBA from the University of Saint Thomas. His focus is "solving problems that change lives."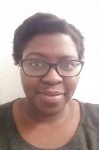 Crystal Winston
Crystal Winston is passionate about public service and the art of leadership. An alumna of the Presidential Management Fellowship, she has worked in federal real property domestically, at General Services Administration (GSA), and now internationally at the Department of State, as a Senior Planner within the Master Planning Division at the Bureau of Overseas Buildings Operations. Her current projects are in Asia, Africa, the Middle East, Europe, and the Americas. Her research interests include development planning and the human geography of post-conflict spaces. Crystal studied the history of art and architecture at Harvard College and earned a master's degree in urban planning with a focus on international development from Harvard Graduate School of Design (GSD). Crystal enjoys the arts, exploring the nation's capital, and being a "foodie". She has backpacked through Korea, Japan, and India, and is always planning her next adventure.