A keynote speaker is make or break—an inspiring speaker can really set the tone for a conference or event, and their words can linger in attendees' minds for weeks afterward. We can all think of a time that we nearly dozed off during a long and rambling speech or a speaker that got a 5-minute standing ovation. If you're looking for a conference full of the latter, GovLoop and NextGen have the perfect opportunity for you.
The 2019 NextGen Government Training Summit features a smorgasbord of exciting speakers who will be speaking across a range of formats, from keynotes to breakout sessions to workshops. Speaker profiles and sessions can be viewed on the official NextGen website, and be sure to check back often, as new speakers will be added as they are confirmed.
If you attended in years past, you can see if any of your favorites will be returning, and if you're new to NextGen, checking out the speakers and their topics can give you an idea of the great content that will be available for attendees. Take a look at who will be speaking when, circle can't-miss sessions on your calendar, and be sure to loop in friends or coworkers if you spot a speaker you think they need to hear.
The early bird window is still open, so register soon to get a great deal on this action-packed conference, and be ready to hear some truly incredible speakers. Check out three of them below to see what you have to look forward to!
Tara Campbell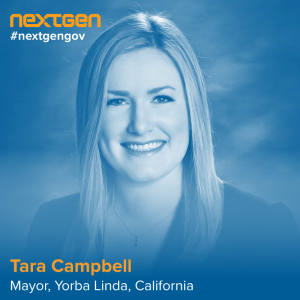 Tara is the mayor of Yorba Linda, California, and has the distinction of being the youngest mayor in the state's history. Her keynote on the first day of the conference is titled "Making Your Vision a Reality", so come prepared to be inspired!
Ginny Hill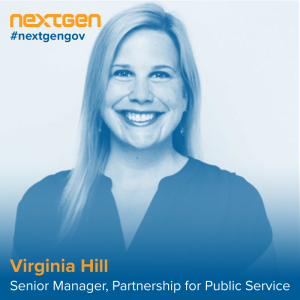 After years of service in government, Ginny now manages customized leadership programs and initiatives. Her breakout session is titled "How to Have Constructive Resolutions of Conflict – Embracing Critical Conversations", which promises to be a detailed look at the skills needed to navigate interpersonal disputes.
Dave Uejio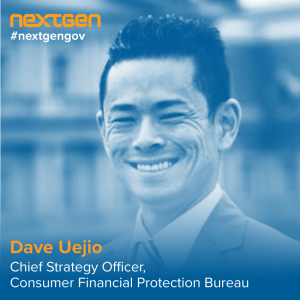 Dave is the Chief Strategy Officer at the Consumer Financial Protection Bureau, and is well regarded as a public speaker, presenting on public service, strategy, and 21st-century competencies at events across the country. The workshop he will be leading is titled "Communicating with Data to Successfully Navigate Projects", which promises to be an edifying blend of hard data and soft skills.