I want you to take your government hat off for a moment. Think about the last time you made a request to — or used a service provided by — a federal, state, local or tribal government agency.
What was your experience like? Was that interaction positive? Did you get the help you needed?
Well, I took my GovLoop hat off and relived an experience that I had in December 2019, when I visited three government offices in two states within 48 hours. Talk about a whirlwind. I split my time between a police precinct and a Social Security Administration (SSA) office in New York City with my grandmother, and a Department of Motor Vehicles office in Maryland, where I got my REAL ID driver's license.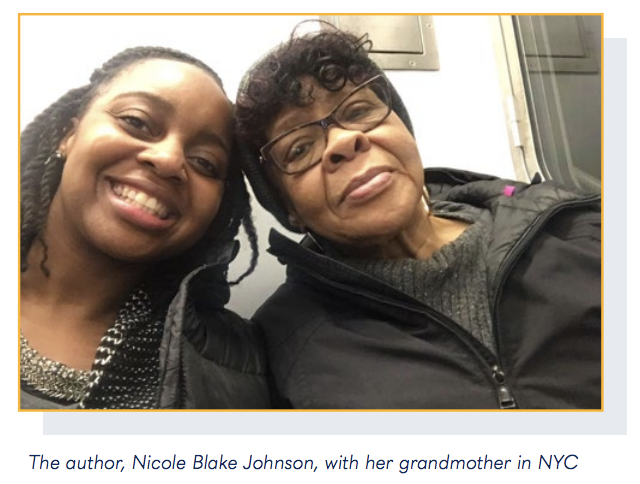 I vividly remember each of those experiences, but what I carry with me is how each person serving me made me feel. I remember the SSA representative who said it was her job to make my grandmother's life easier, not harder, and went above and beyond to help my grandmother replace her Social Security card.
Our next stop that day was to a police precinct to report the card, along with my grandmother's wallet and other personal belongings, missing. The last time I had visited a police station was in college to do a ride-along with a cop, so you can imagine the angst I felt entering an office that was unfamiliar to me. I was admittedly nervous and unsure of whom to ask for help. What started as a tense visit ended with an employee listening intently to my grandmother and helping us file a police report.
I also remember the DMV employee who took the time to quickly and empathetically assess the needs of people in line at the front desk. That meant getting out of her seat and standing with us, explaining the different reasons why someone would be in line, and directing them to the right place based on their needs and appointment times. Was she required to handle the situation in that manner? No. But it made all the difference because she cleared the bottlenecked line in seconds, and I was able to meet my appointment time.
So why am I sharing these stories? I want you to understand the mindset and approach that I took to writing GovLoop's recent guide, "Your Guide to Improving Customer Experience Through Inclusion, Engagement & Data." My goal is for readers to channel their inner customer so that they can advocate for the people they serve in new ways. I want readers to not only understand but to gain actionable insights around inclusion, engagement and data that can make all the difference when serving others.
This guide is packed with case studies and takeaways that you can put into practice now. You'll hear from current and former government professionals who are adapting to new ways of serving customers as they simultaneously battle the impacts of COVID-19. They represent large and small agencies at the federal, state, local and tribal levels. Download it here.