The recent call for speakers for the upcoming NextGen Government Training Summit was wildly popular, leading to a large pool of very qualified applicants. From this pool, two exciting, dynamic women were selected, and both will be leading breakout sessions at this year's summit. Keep reading for a sneak peek at who they are and what they'll be talking about on-site at the Summit in Washington, D.C. July 25-26!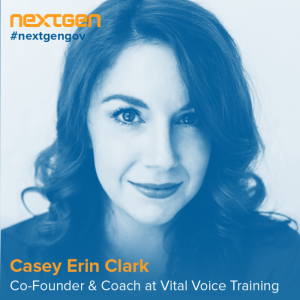 Casey Erin Clark is a professional actress who, after 18 months on tour with Les Miserables, read the book Half the Sky and got very fired up about issues facing women in the world today. The answer to "what can I do?" came out of her passion for the human voice. Casey co-founded Vital Voice Training, a voice and speech coaching company on a mission to change the conversation about what women are "supposed" to sound like and empower everyone to own the power of their full vocal instrument and presence.
She also teaches singing to pros and amateurs of all ages, performed on the 2013 Oscars with the Les Mis movie cast, and will be featured on the upcoming concept album for brand new musical The Innocence. Casey sang her first solo at 4 and was branded "bossy" back in kindergarten — she can recommend the best breakfast in most major cities in the US — and is happy to demonstrate the Lafayette speed rap from Hamilton. @caseyerinclarkand @vital_voice
Clark will be speaking on personal brand on the first day of the summit.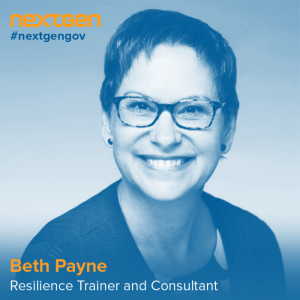 Beth Payne is a resilience trainer and consultant, helping individuals, teams and leaders thrive in adversity. As a U.S. diplomat for 23 years, she saw first-hand how important resilience is to achieving U.S. foreign policy goals. Over the past few years, Beth worked with a team of trainers and diplomats to develop a comprehensive resilience training program to teach foreign affairs professionals and their families to adapt successfully to change and high-stress environments. Beth and her identified essential resilience skills and tools that build resilience. She trained U.S. Ambassadors and senior officials across the foreign affairs community, helping them develop resilient teams in order to better achieve U.S. foreign policy goals.
Payne will be speaking on resiliency on the first day of the summit.
Be sure to check out the rest of the schedule here!