Are you a book worm or still trying to make good on your new year resolution of reading more this year? Either way, you're a good fit for the next round of the NextGen Book Club!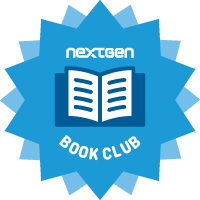 Join GovLoop and NextGen for our second installment of the NextGen Book Club. This is a perfect opportunity to keep true to your 2020 goals and develop your leadership skills! Missed out on the first book? No worries! We will be reading a total of six books throughout the year.
In the meantime, join your fellow public service peers for the NextGen Book Club where we will read a series of career-focused books to help you with your professional development!
The next book in the lineup is "Who Moved My Cheese" by Dr. Spencer Johnson. This quick read highlights the challenges of change and how we deal with it in work and life.
When faced with unexpected change, do you adapt and roll with the punches, or does it throw everything off? This book will help you learn ways to overcome some of those challenges.
If you haven't already registered, what are you waiting for? Share with coworkers so you can all follow along.
We will split the book into three parts and have discussion questions sent out for each section as we read. We will include questions, takeaway quotes, and other notable terms.
Section 1 by Monday, March 16

Section 2 by Monday, March 30

Section 3 by Monday, April 13
We will also host a live virtual discussion on Friday, April 24 featuring GovLoop hosts where we will chat about the book along with your fellow govies. You'll be able to give your thoughts and ask questions as well!
Want the latest news and notes about GovLoop's book club with Next Gen? Follow along with the tag NextGen Book Club for all our latest updates.
Interested in more professional development opportunities? NextGen is GovLoop's annual two-day summit aimed at inspiring government innovation through training and leadership development. It will be taking place on July 22-23, 2020 at the Marriott Marquis in Washington, DC.