In most states, there's nothing modern about administering unemployment insurance. The pandemic proved that painful truth.

In Pennsylvania, uncertainty around whether residents needed to refile their claim at the end of their benefit year added to the chaos. Those receiving standard unemployment needed to renew their benefits after a year. But residents receiving Pandemic Unemployment Assistance didn't. The difference in these "benefit year end" processes caused increased confusion and stress for many claimants.

The state teamed with nonprofit U.S. Digital Response (USDR) to co-create a solution. Within a week, the USDR team created a no-code, interactive tool that guides individuals. The team also simplified the language and content to help people understand which type of benefits they receive and whether the benefit year end was applicable to them. So how'd the team do it?
Select and scope projects wisely
Selecting the clearest and easiest problem to solve is hard. "We often talk about the right kind of malleability in the right moment," said Jessie Posilkin, Economic Stability Program Lead at USDR. The problems that USDR and governments need to pursue when innovating are those with the right amount of fire.

Even for a seemingly low-risk and low-cost project like updating web content, if it's too high-priority, leaders might not be ready to take a risk. But if it's too low on the list, there's no urgency.

"We're looking for things that are in that middle spot," Posilkin said. From there, scope the project to focus on the smallest doable thing, which can be a grueling process.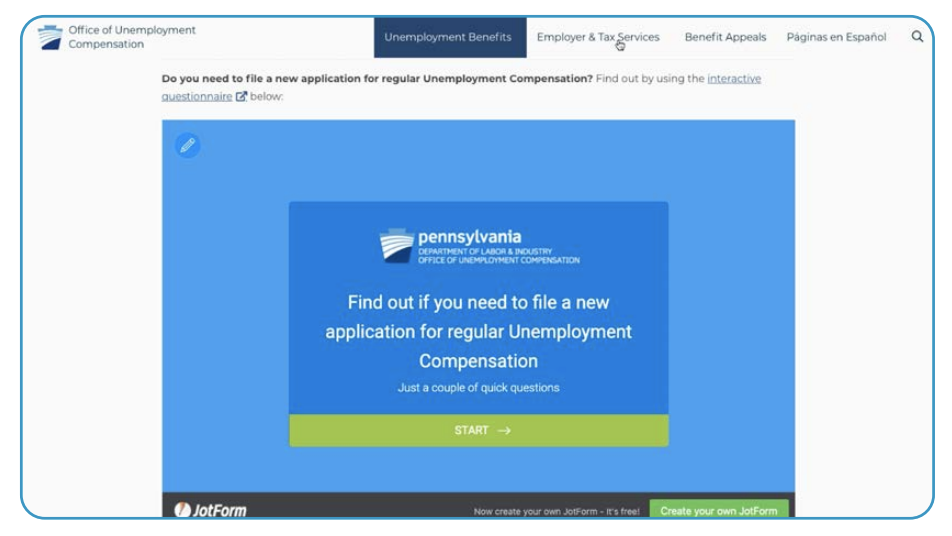 Build trust, breed longevity
"When you're focused on the needs of users, you're building trust with the claimants who are trying to apply for benefits," Posilkin said. This demonstrates expertise and develops trust.

Although the employees working on the project were risk-takers, they had an established track record. They had successfully executed other small, free, nonpartisan projects with USDR, which paved the way for support on the benefits initiative. Plus, the effort didn't require complex legal approvals, and existing programmatic expertise was on hand.
Focus on current needs and capabilities
Staying focused on immediate claimant needs and the state's technological abilities were key to gaining traction, Posilkin said. "We're not trying to solve all the problems."

Many government technology efforts get stuck when people try to guess the problems tomorrow will bring. That's a point of failure for many multiyear procurements, Posilkin said.

Jessica Cole, USDR Interim CEO, has found that the ideal government partner isn't always the most technical. Having flexible and creative policy leaders who are willing to take risks is vital.
Ask for help
Being vulnerable and admitting that you aren't sure how to solve a difficult problem isn't easy, and asking for help can feel scary, Posilkin said. But bringing in skilled volunteers can energize a team.

Check out USDR's Unemployment Insurance Modernization Gitbook for more tips.