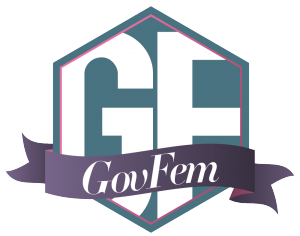 Writing a column for women in government means I spend a lot of time on the Internet, looking for inspiration, news, and advice for ladies. Unfortunately, there aren't a ton of online resources out there dedicated to female public servants (hence, why we created GovFem!). However, there is an abundance of websites dedicated to women's issues and challenges more generally.
This week, I want to highlight a my top 10 go-to's. These sites offer news, advice, inspiration and even a few laughs to help me stay up-to-date on professional women:
Career Advice
Ask a Manager
The website isn't specifically targeted to women, but it's written by an awesome lady, Alison Green, who has a ton of great advice for professional managers. She's open and brutally honest in her posts, and relays everything in a relatable way.
Forbes Woman
Forbes is many people's go-to website for career advice. Forbes Woman is mine – especially when I'm writing a GovFem post – because it mixes the company's traditional career articles with resources specific to breaking that glass ceiling. It's the best of both worlds in one place.
Corporette
I like this blog because it confronts the fact that being a woman at work inevitably leads to unique questions about work attire and inter-gender relationships. Plus, it offers great advice on networking, interviewing, and other career challenges.
Fast Company: Strong Female Lead
The self-description on this website says it perfectly: "The future of women in leadership may lie somewhere between leaning in and option out. We'll take a critical look at what's really holding us back on the road to a more equitable version of the American workplace." It's a well-curated mix of stories and advice.
Levo
More of a community than an outright advice website, Levo encourages users to share their stories and challenges, offer advice to their peers, and informally mentor each other. It also provides videos and guides to help with many career hurdles.
News & Inspiration
Makers
Claiming to be the largest video collection of women's stories, Makers is a website dedicated to showcasing the stories and accomplishments of inspiring women. I check out this website anytime I need a quick dose of "you can do it!"
HuffPost Women
I like this website because it avoids the misstep of making its women's section solely about beauty and lifestyle. Instead, HuffPost Women covers news running the gamut of women's topics, from health to STEM to career and money issues.
Just for Fun
Jezebel
Technically this is a feminist news site – it's a Gawker blog, after all. However, it's more feminist commentary than news, and that commentary is pretty saucy. Definitely worth a read when you want a no-holds-barred take on women's issues and current events.
Feministing
Feministing calls itself "an online community run by and for young feminists." The description is pretty apt. Similar to Jezebel, this website covers women's news stories and issues, but with a large dose of its own flare and wit.
Call Your Girlfriend
This is a podcast, rather than a website, but it's awesome. Three successful ladies – Gina Delvac, Ann Friedman and Aminatou Sow – take less than an hour every other week to discuss everything from race relations to pop culture to Ruth Bader Ginsburg. And they do it with a funny, feminist spin. If I'm grocery shopping or doing dishes, I can guarantee I also have this podcast playing in the background.
Do you have a favorite website or podcast about women in government or feminism more generally? Tell us about it in the comments section below!