On April 5, 2010, disaster struck Montcoal, West Virginia. Late in the afternoon, an explosion rocked the small town's Upper Big Branch coal mine. After four days of attempted rescue, none of the 29 miners survived the blast. It was the worst mining disaster the U.S. had seen in over four decades.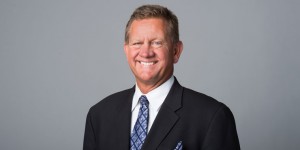 As an administrator for the Mining Safety and Health Administration (MSHA), Kevin Stricklin was part of the rescue operation for the Upper Big Branch accident four years ago. "I was the person in charge of meeting with the families and informing them of what was going on," he said. "Talking with the family members, letting them know that their particular loved one has died…that's probably the hardest part of any emergency I've ever dealt with."
Feeling the devastation alongside those impacted, Stricklin wanted to make a change. Over the past few years, he and the MSHA Mine Emergency Team have worked tirelessly to inspect all coalmines in the United States, institute stronger safety regulations, and make sure that operators are extracting coal as safely as possible from their mines.
These efforts reduced coalmine fatalities to an all-time low of just 16 in 2014, and have put them on pace to beat that record this year. For his work improving mine safety for thousands of workers across the United States, the Partnership for Public Service has nominated Stricklin and his team for a 2015 Service to America Medal, or SAMMIE, in the Citizen Services Category.
In a recent interview with Emily Jarvis on the DorobekINSIDER program, Stricklin discussed the changes he and his team have made to the mining industry and what inspired the efforts that led to his SAMMIE nomination.
To Stricklin, coalmine safety has always been a personal concern. "I come from a coalmining family. Both my grandparents were coalminers [and] my father was a coalminer," he said. "I just feel that when a person goes to work, whether [it's] a radio station or an office job or a coalmine, [they] should have the opportunity to return that evening in the same condition that they went," he said.
Stricklin explained, "It's not normal for people to go a thousand feet underground and make a entirely new highway system and then expect it stand up and be supportive as you continue for five or six years, mining additionally [when] you have a thousand foot of overburden above you.
In addition to structural stress, "as you go down deeper into the earth, there's issues with methane gas," Stricklin said. This invisible, odorless, explosive gas presents the greatest risk to most miners. "You don't know you're in it unless you have a detector that's able to detect it for you," he explained. These volatile, unpredictable conditions are what make mining so dangerous.
"I want to get the mining industry to the point that your family members don't have to worry about you coming home," he added. Through his efforts, Stricklin has helped the country come much closer to accomplishing that.
Following the Upper Big Branch disaster, Congress implemented new, meaningful regulations that expanded the power of the MSHA to enforce a "tighter grip" on what mine operators could and could not do. Unfortunately, "Just about every new regulation has some type of blood associated with it," he lamented. "That means someone had to die or be injured," in order for a change to happen, as was the case with Upper Big Branch.
Using this newfound authority, Stricklin helped set vital safety regulations to ensure that coalmining companies employed proper safety measures uniformly across the nation. The results have been staggering. In 2014, the death toll from coalmining accidents hit a record low of just 16, and so far in 2015, only 8 have occurred.
Despite the drastic decline in fatalities, Stricklin still sees room for improvement. "There are inherent dangers in the mining industry that we don't see in the office…but we need to continue to work to make it as normal and as safe as possible," he said. "It's a clichéd phrase, but one death is too many."
How did Stricklin start his admirable work at the MSHA? When attending the University of Pittsburgh, he aspired to go beyond working in a coal mine. He studied mining engineering in hopes of improving the dangerous conditions through which his relatives had worked and lived.
An instructor who worked for the MSHA offered a part-time position at the organization and Stricklin jumped at the opportunity. "Here I am, 35 years later, still with MSHA, still enjoying my job, and glad that I made the decision I made," he said. The thousands working in the mining industry should be glad he made that decision as well.
For his continuous work making the mining industry immeasurably safer for all involved, we congratulate Stricklin and the entire MSHA Mine Emergency Team on their 2015 SAMMIES award nomination.
*Photo Credit to the Partnership for Public Service