Posts Tagged:

F5
When it comes to application security, network administrators need to think differently about web applications.
Although DevSecOps has the potential to unify work across teams while reducing the time to develop and deploy applications, that's not a guarantee, as many agencies have discovered.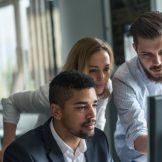 As software applications transform government, they also expand its potential attack surface and increase the potential for fraud and abuse, particularly phishing attacks.