Remember taking U.S. Government back in elementary school? Probably not. Even if you did, it would be shocking if you came out of it an expert on the structure of state and local governments. But, if you are up for the trivia challenge, try taking our very own GovLoop quiz and find out!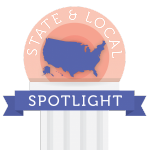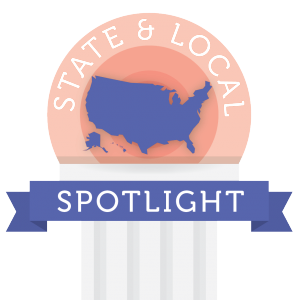 Whether you rocked our quiz or you just want to brush up on your state and local knowledge, check out some of these awesome resources:
Do you ever get lost in reports? Want to know more about state and local government worker demographics, but don't want to sift through a report? Check out our easy to use infographic now!
The United States for State and Local Gov
Each state has its own agenda, priorities, initiatives, and challenges, but what all states can agree on is the need for innovation. But it's not easy . Even thinking about innovation can be an uphill battle for state and local governments. Read about this month's edition of GovLoop's State and Local Spotlight, State, Local and Beyond-Innovation Unlocked, where various state and local experts came together to discuss the issues they face when innovating and what can be done to improve the current system.
State and Local's Innovation Challenges
Since state and local governments work closely with citizens they hear about the need and desire for new innovations. State and local governments are smaller, more nimble and more agile, allowing them to innovate in ways that improve citizen services . In one of our recent guides, you can find 16 stories about the challenges officials at the state and local level faced and how they came out successful.
Top Challenges & Solutions from State and Local Governments
122 years ago women became visible in state governments. In 1894, three women served in the Colorado State House of Representatives, marking it the first triumph for women in state government. Want to find out where your state fares today-in regards to female representation in government?
How Does Your State Fare? Women at the State and Federal Level
State budgets are available for view by any interested citizen, but does availability lead to transparency? A recent report for the Volcker Alliance, titled Beyond the Basics: Best Practices in State Budget Transparency, shows us that state budget transparency isn't always so clear. Find out what your state should work on the next time they publish their budget.
Budget Transparency Isn't Always Transparent…
Hope you enjoyed the refresher AND learned something new! It is just as important to understand our federal government, as well it is to understand the state and local government you live in! So, keep up the great work and check out more state and local posts at GovLoop!