It's finally here! The NextGen Leadership Program virtually kicked off this week and, here at GovLoop, we could not be more excited. To discuss the program and tips to successful participation, Emily Jarvis, the NextGen Leadership Program Manager sat down with James Miceli, Chief Financial Officer, Strategic Planning at the IRS and Steve Ressler, Founder of GovLoop and Chief Marketing Officer at Granicus.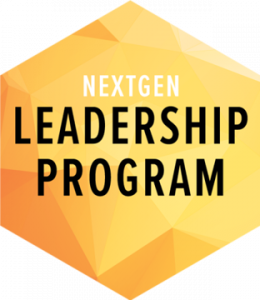 The NextGen Leadership Program connects federal, state and local government professionals through a mentorship pairing that aims to foster best practice sharing and open dialogue. The entirely virtual program will span six months and participants will engage in a series of online training sessions focused on leadership, program management and career advancement.
The ultimate goal of the program is to transfer knowledge from one generation to the next, support agencies and individuals that need mentoring and help individuals in government advance their careers.
In order to facilitate these goals, our experts offered the following tips on how to make the most of a virtual mentorship:
Miceli's Tips for Mentees:
Meet your mentors where they are. Set goals early and start having proactive conversations.
Take your #goals seriously. Discuss your short and long-term goals for the mentoring relationship and start refining them early on.
Get some face time with each other. Whether it is in person or virtually, make a schedule for meeting and stick to it.
Listen to your mentors and implement their advice. Making change is hard, but the relationship is only worth it if you take the time and steps to follow your mentor's guidance.
Express gratitude early and often. Thank your mentor for their time and guidance and let them know the tangible impact they have had on your professional career. Whether it's a card, email or coffee, make sure your mentor knows they are appreciated.
Ressler's Tips for a Successful Mentorship:
Make your meetings constructive. Try starting with a warm up, then address a particular goal, explore a challenge and then take an action step.
Go into each meeting prepared. If you can, send questions and challenges in advance or have them ready at the start of each meeting.
Take advantage of their reading list. Ask what books have had the greatest impact on your mentor and read as many of them as you can.
Connect on social media. Sites like LinkedIn and Twitter can be great resources for you to pick the brain of your mentor even when you are not officially meeting with them.
Remember that a mentorship is a marathon, not a sprint. Keep your momentum going through a mentorship relationship by having fun and constantly reflecting on the value of the partnership.
Jarvis's Tips for Connecting Virtually:
Establish a regular meeting rhythm. Keep the frequency of meetings and the time they are held consistent from week to week.
Set a meeting reminder. A reoccuring calendar invite works well so you can head into each meeting prepared.
Address geographic differences at the onset. Decide what medium you are going to meet on, whether it is FaceTime, Google Hangouts or Skype.
Establish guidelines early on. Virtual meetings can be awkward at first, so it can be helpful to establish guidelines early one about how the meetings should go.
For more tips on mentorship and professional development check out all of the program's blogs here.