I'm attempting to refrain from talking politics, even though it was election week.  But I must ask: Why all the name calling?  In Texas, the big race was between Greg Abbott and Wendy Davis.  I repeatedly read comments from people, men and women alike, calling Wendy Davis names.  Whether or not you agree with someone's political viewpoint, doesn't the candidate deserve some respect?  I'm going to put on my positivity pants and discuss some pretty cool things about women in politics.
Bi-Partisanship – I heard Lisa Caputo,  former Senior Advisor to the Hillary Clinton presidential campaign, on CNN after election day.  She was discussing how women in Washington, DC routinely get together in a bipartisan effort and discuss key issues.  A (male) host of the morning show jokingly said there was no place for that in DC.  In a political climate where we are so divided, it is promising to hear of any sort of bipartisanship.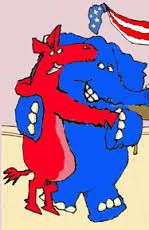 Vital Voices – Our women's professional development group recently read "Vital Voices: The Power of Women Leading Change around the World" by Alyse Nelson, the President and CEO of Vital Voices.  The premise is that when women progress, whole societies move forward.  The book features first-person accounts from female leaders from different cultures and parts of the world (think of it as "chicken soup for the female soul").  Although the stories are unique, commonalities include a driving force or sense of mission, strong roots in the community, an ability to connect across lines that divide, bold ideas and bold action, and a resolve to pay it forward.  And speaking of bipartisanship, then Senator Hillary Clinton reached across the political aisle to engage former Republican Senators Kay Bailey Hutchison (Texas shout-out!) and Nancy Kassebaum Baker, who become honorary co-chairs of the Vital Voices Global Partnership.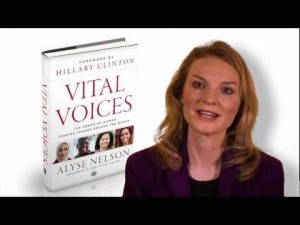 Smart Girls – Somehow I stopped looking at dog photos on Facebook long enough to stumble upon Amy Poehler's Smart Girls.  The web site has grown and evolved toward online campaigns to engage followers in volunteerism, cultural exchange, and self-expression through the arts.  Their motto is "change the world by being yourself."  The web site's intention is to be a safe place where those who make up their community may be heard and offered a response.  It is a refreshing concept, and I enjoy the variety of news articles, photos, and videos, especially since we tend to be bombarded with negativity from the media.  The site also did a great job encouraging readers to vote and covering some of the election's hot topics, like the new voter ID laws.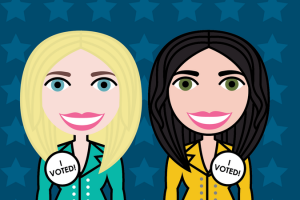 The Daily Skimm (my favorite news source) declared November 5 "unofficial Hug a Democrat day," which gave me a good chuckle.  Whether you felt the sense of victory or defeat, there were some great stories that emerged.  In Utah, Mia Love became the first black Republican woman to be elected to the House of Representatives.  New York Republican Elise Stefanik, 30, won her US House race and will become the youngest woman ever elected to Congress.  I hope we can put the name calling aside, support each other as women, and celebrate successes.  And if you're a Democrat, I'm sending you a virtual hug!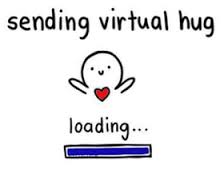 Nicole Willingham is part of the GovLoop Featured Blogger program, where we feature blog posts by government voices from all across the country (and world!). To see more Featured Blogger posts, click here.