In the wake of countless breaches, state chief information officers (CIOs) are attempting to hire a more robust cybersecurity staff. But it's not easy. One of the major stumbling blocks is the lack of talented cyber professionals-this is especially true at the state and local level.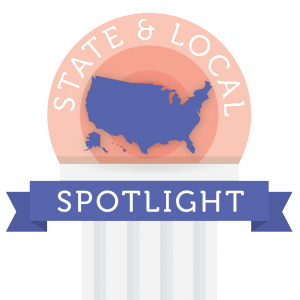 Historically, CIOs have typically been viewed as the managers of their state's IT programs and initiatives. However, they are also tasked with hiring the appropriate cyber workforce for government. Unfortunately, CIOs currently face issues with hiring and retaining the proper cyber workforce necessary to tackle potential cyber issues. The proper cyber workforce can mostly be found in millennials. In April, the National Association of State Chief Information Officers (NASCIO) published a report, State IT Workforce: Facing Reality With Innovation. The report found that state governments need to incorporate millennials more effectively. And the reason for that is simple, by 2020 millennials will make up forty percent of the total working population or roughly 86 million workers.
Jim Smith, CIO for the State of Maine, and Meredith Ward, Senior Policy Analyst at NASCIO, sat down with Emily Jarvis on GovLoop's State and Local Spotlight to discuss the necessity of filling the cyber workforce gap and the need to attract millennials into government service.
In Maine, twenty-four percent of their workforce will be eligible to retire within the next two years. "Although the nature of the industry is changing we still have that void we have to fill," Smith said. While these statistics are not new, they are still quite troublesome. However, some states are making progress.
For example, some states are doing everything from hackathons to building active relationships with universities to attract cyber talent early on. Smith shared that Maine's Cyber Security Cluster program helped the state build partnerships with universities, private industry, the National Guard and the Maine Emergency Management Agency. These partnerships created a system in which the state is able to train cyber security personnel firsthand. Maine has been able to transfer roughly seventy percent of their interns into full-time employees. And these early experiences are vital, especially when "it's hard for states to compete" with industry.
States simply cannot offer a lucrative lifestyle. NASCIO's report also found that "nearly ninety-two percent of states say salary rates and pay grade structures present a challenge in attracting and retaining IT talent." Which is why the report ended with a "Call to Action for CIOs" which emphasized the need for CIOs to offer and highlight the intangible benefits working for government can entail, Ward said. It is imperative that CIOs focus on highlighting the ability for millennials to do mission driven work or work that impacts a large section of society. Maine has worked on doing more with social media outreach, as well as rewriting job descriptions to help show them that "this is interesting stuff," Smith stated.
There is no instantaneous solution to resolving the cyber workforce gap in state governments, but working to highlight the intangible benefits of working for government is a step in the right direction.