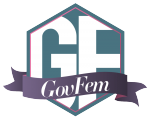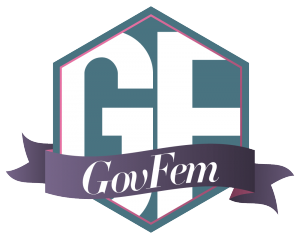 Over the holidays, it's easy to lose enthusiasm for your career. You've probably taken some quality time away from the office and you spent most of December juggling work with holiday and family obligations.
As you move into the new year, though, you'll want to get back on track. So as you set your resolutions to stop binge eating Christmas cookies and cut down on Netflix, try adding a professional resolution to the list. Set a career goal that will guide you throughout the year and ensure you take your place among the awesome female leaders in government.
Below are five possible goals, as well as some tips to get you started.
Find a new mentor 
A mentor can be a great career resource as they share their experiences, advice, and network with you. Finding a mentor can be a little tough, though, if you don't know where to look.
The easiest route can be to go through an organized mentorship program. There are formal programs at a few federal agencies to help you find a professional mentor. GovLoop's Leadership Development Program also connects public servant mentors and mentees on the local, state, and federal level.
Informally, you can seek mentors at networking and other professional events. If you need a little help brushing up your networking skills, read this post for a little advice from Asha Aravindakshan. Once you know who you'd like engage with, ask the potential mentor to coffee or a similar casual meeting to get the ball rolling on a mutually beneficial professional relationship.
Raise your profile
You might also use networking as an opportunity to raise your profile and promote your brand within your field. There are a ton of easy ways to get your name out there and get noticed in your professional circle. Become a GovLoop featured blogger to get in front of the government audience. Alternatively, start attending panel discussions and events to put yourself in front of others with similar interests. When you're ready, volunteer to speak at those same events and panels to really have your voice heard. 
Learn a new skill 
Everyone can benefit from learning a new and relevant skill. It enhances your resume and encourages you to approach problems with a new mindset and toolkit. You can do that quickly by attending a conference, like the Next Generation of Government Summit, that packs lots of training into a few days.
If you're willing to spend more time on a new skill, you might consider taking a class to keep you on track and let learn from others. General Assembly has locations in a number of major U.S. cities that offer both hard and soft skills training. GovLoop also has a Leadership Development Program to help beef up your management chops.
Of course, if you don't have a ton of time, you might opt to take an online course. GovLoop Academy has a great selection of courses for public servants. Other sites like Kahn Academy and Lynda offer non-government focused online courses, too. 
Land a promotion or raise
When you get that new skill, you might want to leverage it to move up the career ladder. Who doesn't want to make a little more money while closing the gender pay gap? But in the public sector, negotiating a move can be challenging given regulations and structured pay scales.
First, you'll want to get up to speed on the basics of negotiating a government role, since it's a little different than private sector strategies. Then, you'll want to master the intricacies of the potential raise conversation. This article and this article can help.
Get in the boy's club
Maybe you have a broader resolution than those listed above. There might not be a particular new skill or promotion that you're aiming for, but you know you want a little more recognition where you are. Fair enough!
But if your office culture is still male-dominated, you have a hurdle to overcome. A lot of the tactics for breaking into the boy's club are similar to those mentioned above. This post consolidates and expands on ways to change the culture and promote equality for yourself and others.
If you're looking for a place to start, it might just be sharing your resolution with others. You're an awesome female public servant and you're ready to rock in 2016!
Is your New Year's resolution not on this list? Share your resolutions (and any tips to achieve them) in the comments section below!