Whether you love or hate the summer time, everyone can agree that there's something about the warm weather and long days that makes it harder to focus and keep things on track at work and in life. It can be so easy to take an extended lunch break and enjoy the sunshine or cut out of the office a little early to catch a patio happy hour.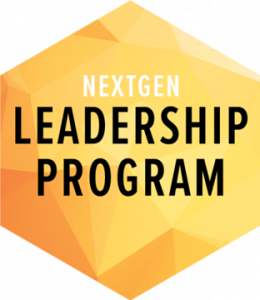 While these things are perfectly fine to do in small doses, it can be way too easy to take advantage of the summer slowdown. Taking too much advantage of a laxer office environment can lead to some professional challenges.
That's why this week's NextGen Leadership post brings you three tips to avoid slacking off at work and home during the summer months.
Build some professional development into your schedule. If you need a break from your regular work during summer, use this time to explore and participate in professional development programs instead of mindlessly scrolling on Facebook. Whether it's a free online training, an agency sponsored in person training, or a tech meetup, there are many professional development options out there. If you're looking for an awesome in person event this summer, don't miss out on the Next Generation of Government Training Summit July 27-28. Learn how to reserve your spot at the summit here.
Make a reading list. And actually read the books that you put on it! This is another way to spend some of the extra time you have this summer in a productive way. It doesn't matter if you want to catch up on some of the professional development literature or your favorite fan fiction, reading is a great way to stay productive during the summer while still having fun. Check out some of our favorite reading lists here.
Take a vacation. If you are really finding it hard to focus while your boss is gallivanting in the Bahamas and your desk mate is enjoying sunny California, take a tip from them and book a vacation yourself. Even if you don't have time or the liberty to take an extended amount of PTO, plan a staycation and take a weekend to do an activity that you've been meaning to do in your city or the surrounding area. This is a great way to recharge and give you the extra energy you need to make it through the rest of summer on track.
Got some tips on how to stay focused during the summer months that we didn't mention? Throw them in the comments! Additionally, for more information on all things professional development, check out all of the NextGen Leadership program's blogs here.