By Mattias Hofmann, Industry Solution Advisor for Public Sector Procurement, SAP
It is no secret that maintaining a tight grip on procurement has been a longstanding challenge for governments of all sizes. A recent Oxford Economics study commissioned by SAP shed some alarming light on a few dimensions of that challenge. While the full report is well worth a look, let me summarize a few key findings.
Nearly half the public-sector executives surveyed described gaining visibility into spending, vendor performance, transactions, and the quality of goods and services as "somewhat" or "very" challenging.
Roughly one-third of respondents were dealing with supplier performance issues, reconciliation issues and exceptions, and overcharges.
One in five noted problems with contract leakage and maverick spend.
Executives reported substantial gaps in their ability to track contracted labor's access to facilities, systems, confidential company information, and compliance with required licenses and certifications.
Now consider that just one-third of public-sector executives said their procurement functions "frequently or always" use data to inform decision-making, and just 15% of them said they can gain a clear view of overall spending in real-time.
Those two data points go a long way in explaining the origins of their various challenges. If you don't know what you're spending and what you're spending it on, how can you make buying decisions that maximize the value you're delivering to citizens, at an optimal cost, and in a transparent, fair, efficient and auditable way?
It's not all bad news. Striking to me is that 47% of executives surveyed said procurement technologies do help them make data-driven decisions about spend across the organization. Let's consider that a glass half full. Data forms the foundations upon which public organizations can satisfy citizens' needs with efficient, flexible, transparent and collaborative procurement processes. It's a matter of collecting, analyzing, distilling and ultimately harnessing that data so you can make the right buying decisions.
Historically, doing that has been hard given silos within organizations and walls between them – not to mention cost and the need for in-house technical expertise that's hard to come by. Today, Software-as-a-Service, common application programming interfaces (APIs), and other technologies and standards have opened the doors to four best practices in government procurement.
1. The first involves an ability to share data securely across agencies and with external vendors and partners. These capabilities enable government services that:
Prioritize purchasing needs based on accurate data
Save taxpayer money
Promote transparency that can lower costs and drive contract compliance; encourage underrepresented businesses to become suppliers; and tamp down on fraud, waste and abuse
2. The second involves improving efficiency through automation and consolidation. I'm seeing a lot of interest in harnessing data for decision support and automation to reduce manual labor. That's no surprise given that 49% of government procurement executives surveyed said that most or all of their procurement processes were manual. With staff mired in tactical tasks, it's hard for them to solve more important problems that can really make government better.
Consolidation is an indispensable step for a couple of reasons. By replacing or unifying departmental applications, governments can connect internal operations, processes, and data with external partners, suppliers and assets as noted above. Then, governments can support a range of capabilities to help bring about policy and regulatory compliance, efficient operations, and reduced costs and risks throughout the organization. Among many examples here include solutions for streamlining sealed-bidding processes, managing third-party service providers and contingent workforces, enhancing supplier networks, automating contract tasks, and increasing supplier diversity.
3. The third best practice in government procurement is about using government and partner data as a foundation for evidence-based policymaking and operations. Machine-learning algorithms, predictive analytics and planning software can help governments simulate how different procurement approaches impact budgets over time. These tools also empower them to better forecast and evaluate contract performance and thereby renegotiate new agreements more favorably, and much more.
4. The fourth best practice involves workforce-management systems that aid the discovery, selection, and on- and offboarding of suppliers that provide outside talent that accounts for a whopping 42% of government workforce spend. Contingent workforce management solutions provide the visibility and data insights that stakeholders need to make sure their external workforces are connected, productive, and compliant.
In a nutshell, while many procurement organizations are well along the path to digital transformation, others are just embarking on a journey that will reap rewards for the citizens they serve – and governments themselves.
Mattias Hofmann is Industry Solution Advisor for Public Sector Procurement at SAP.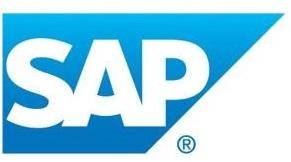 Photo by Pepi Stojanovski