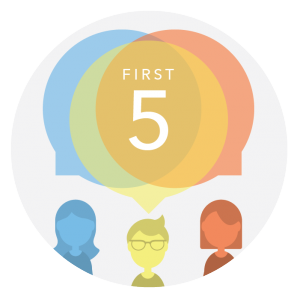 Ready to kick off 2016? I'm sure by now you've read all the New Year's Resolutions posts out there. You've made the list: sleep more, exercise, eat healthy, read more books, travel.
But what about your professional goals? I don't know about you, but 2016 is going to be a big year for me, both professionally and personally. As I get ready to finish my master's program, I (like a lot of you out there) face a tough, public sector job market, impending student loans, and a host of questions regarding what's next for my career. The good news is this is the best time for us to explore, put ourselves out there, and discover what we love doing that also helps us earn a living.
I've compiled a list of professional goals for this year. They're some of my own ideas and also inspired by  research and business posts for millennials. Use these 5 goals as a guide for the year 2016 to help get you out of your comfort zone and reaching new heights in your professional journey.
Outline a career plan. Now is the time to explore your professional aspirations. Write down what you want to do right now and what you want to do in the long run. For the short-term, a good start is to look for entry-level positions with titles like associate, assistant, coordinator, and analyst.
This doesn't mean you have to limit yourself to these parameters forever. After you've determined 1-3 year short-term goals, then dream big. Where would you like to see yourself in the next 5 to 10 years? Running for Congress? Working at the top-clearance level for Department of Homeland Security? The sky's the limit.
Finally, consider what steps you would need to get to that dream job. Do you need to brush up on some skills? Or maybe some volunteer experience would help sharpen your resume. Consider your causes and advocacy interests, whether it's urban planning or human rights, to help direct you. Keep this list with you. And remember, it's okay if your ideas and interests change. Your career outline doesn't determine where you'll end up; it's just something to help guide you.
Furnish your brand. Branding yourself entails defining yourself, your values, and your goals. Now is the time to really focus on figuring out who you are, not just as a person, but also as a professional. What drives you? What purpose do you feel like you're meant to serve? This may sound overwhelming, but fortunately there are many tips out there to help make it easier for you to establish your personal brand. Additionally, you'll make it easier for potential employers out there to identify you.
Master that two-minute elevator pitch about who you are, what you do, and your professional interests.
If you don't have a LinkedIn already, get one. This is a great way to start marketing yourself and your brand. Recruiters use LinkedIn a lot and other forms of social media to actively seek candidates. It's also one of the best ways today to professionally network. Here are some tips to getting your LinkedIn to "All-Star Status."
Reach out to potential mentors. Whether they're professors, former supervisors, or someone you look up to in your current organization or an organization you hope to work for, now is the time to get in touch. You may feel too much time has passed and maybe the person won't remember you, but it's definitely worth getting out of your comfort zone to follow up. For email subject lines, I simply say: "Checking In," or "Happy New Year."
Don't make it a, "I'm asking for a job or favor email." Simply reach out to let the people know they've been on your mind, and you'd like to catch up or "pick their brains" over coffee. Most experienced professionals are more than willing to meet up with young professionals who show genuine interest in getting to know them. Be upfront about your career goals but, again, don't make the getting-back-in-touch all about "find me a job please." Rice University offers some helpful guidance on how to reach out to mentors. Use this quiz to determine if you need a mentor, champion, or coach. If you're feeling ambitious, try setting up a coffee meeting at least once a week.
Get yourself out there. I want 2016 to be a year of networking and events for me. They say it's the name of the game in DC, especially for government and public sector jobs. One goal I have is to attend at least one professional/networking-related event per month. It's important for getting yourself out there, meeting other professionals with your interests, and sewing seeds for the future.
You never know who might help you out for that job later. Link Tank is an especially great resource for young professionals to attend events and network in the DC area. If you're like me and extremely shy when it comes to networking, here are some great ways to overcome those hurdles and network better.
Take calculated risks. Being a young professional has its advantages in that you have more room to explore and take risks at this stage in your professional journey than you probably would later in life. So apply for that high-reach job, reach out to people at your dream agency, or maybe it's time to leave your current job and pursue your real passion.
Maybe you're thinking of applying for the Presidential Management Fellowship? Or joining the Peace Corps? Maybe you even want to start your own non-profit. There are a number of benefits and payoffs to taking risks in our career, so long as they're well calculated. Read these helpful tips to learn how you can take calculated risks this year.
I'm in this with you. Together, let's make 2016 our best year yet. Let's take ourselves to new heights. I hope these 5 steps help. If you have other professional resolutions for this year, please comment below!
For more reading about millennials in public service, check out this weekly GovLoop series, First 5: Advice from millennial to millennial