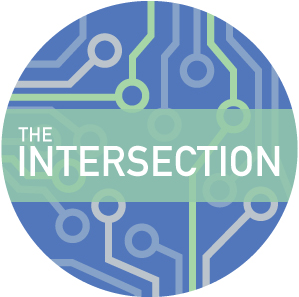 That time of year has arrived when we can finally dress up as anyone we want and not look crazy doing it. Some of you have planned all year, but others are frantically pulling together last-minute ideas. If you still haven't settled on your costume for tonight, check out these low-lift ideas that will definitely be a hit.
1. Katherine Johnson 
How many people can say that they were instrumental in putting the first American on the moon? Katherine Johnson is one of the few on that list. Her extraordinary mathematical talents landed her the job title of "computer" at NASA's predecessor, the National Advisory Committee for Aeronautics, or NACA. You may remember from the movie "Hidden Figures" that John Glenn requested she personally check the calculations made by NASA's new electronic computers before his flight to orbit the earth. Just think, you could be this phenomenal woman — even if only for one day.
What you need for this look: vintage dress, large-framed glasses, NASA patch or pin
These three girls dressed up as the women portrayed in "Hidden Figures" are winners! pic.twitter.com/cVFH71Hu7a

— zellie (@zellieimani) October 30, 2017
2. Bill Nye The Science Guy (or Gal)
Who didn't love watching Bill Nye videos on a slow day in chemistry class? He taught us about atoms and molecules, comets and metoers and forensics (pre-CSI). So it's only fair that we show our favorite science guy some love in return. But if you're on the fence about paying homage to Bill Nye, here's some motivation: The Science guy is giving away a signed film poster of himself to the best dressed this Halloween. Who knows, you could make the cut in your Bill Nye getup. Just post a selfie to Twitter using the handle @BillNye.
What you need for this look: bow tie, white button-down shirt, lab coat, beaker, horseshoe magnet (or any other lab equipment)
Cute costume alert! Spotted on the KING 5 Facebook page – 5 year old Posie dressed up as Bill Nye the Science guy. #k5fall pic.twitter.com/8QtAZs1vH5

— Rebecca Perry (@Rebecca_Perry) October 30, 2017
3. Ada Lovelace
The first tech visionary. The first computer programmer. These are some of the accomplishments often associated with Ada Lovelace. Although she was born more than 200 years ago, her work lives on. She is credited with writing instructions for the first computer program and was the protégé of mathematician Charles Babbage. If you missed Ada Lovelave Day on the second Tuesday of the month, now is the perfect time to celebrate her achievements and contributions.
What you need for this look:  braided bun, Victorian-style dress, feathered headband and lots of lace
That time Joe dressed up as his hero Ada Lovelace for a costume party… #AdaLovelaceDay pic.twitter.com/JdMudeJTCt

— Moll Wallbee ?? (@ambrotypes) October 13, 2015
4. Steve Jobs
Icon. Pioneer. Innovator. Steve Jobs has transformed the way we live, work and play through technology. His vision to get a computer into the hands of everyday people has far surpassed what any of us could have imagined. Now we can't leave home without our smartphones in hand. Thanks, Steve. But, seriously, if you're looking for a way to honor an amazing visionary, this may be the look for you.
What you need for this look: black turtleneck, jeans, sneakers (preferably New Balance), glasses and an iPhone
But on a positive note, look at This Steve Jobs costume pic.twitter.com/BCj3BbaK2o

— Jasmine (@flyyerthanyou) October 29, 2017
5. Neil deGrasse Tyson
If you've never listened to one of his interviews, please pause, Google it and rejoin us when you're done. Neil deGrasse Tyson helped bring astrophysics into our homes and made space science even cooler. He got his bachelor's degree in physics from Harvard University and holds a doctorate in astrophysics from Columbia University. His first book, "Merlin's Tour of the Universe," is a reader-friendly collection of responses to popular astronomy questions from adults and children. If you're ready to channel your inner astrophysicist, this is your chance.
What you need for this look: mustache, buttondown shirt, jeans, vest, blazer, telescope.
(And yes, my Neil deGrasse Tyson costume will make a re-appearance.)@neiltyson pic.twitter.com/c2lqoZtLy6

— Scott Woods (@scottwoodssays) October 19, 2015
6. Grace Hopper
Rear Admiral Dr. Grace Murray Hopper is known as the mother of computing. She developed the first computer compiler and helped to create the computer programming language COBOL, which is still widely used today (think government IT systems, ATMs and traffic lights). She holds honoree doctorates from more than thirty universities, and her work continues to influence many programs today. Just think, you could be Amazing Grace for the day!
What you need for this look: captain hat, crisp white pants and shirt, Navy patch, white shoes, white belt and glasses
Here, junior, Nanis, shares her experience at the Grace Hopper Celebration in Orlando: https://t.co/d21V8uqVJf pic.twitter.com/P1DW8Thvw3

— Ashesi University (@Ashesi) October 18, 2017
7. Nikola Tesla
Yes, we're talking about the Nikola Tesla, whose name has become synonymous with the electric car startup that bears his namesake. If you need a quick refresher, the smartphone, remote control and X-rays are among the technologies that Nikola either invented, predicted or in some way contributed to their development. He moved to the United States in the early 1880s to work for Thomas Edison. You may have heard about the reported rivalry between these two? We could go on, but we won't. If you're leaning toward team Tesla, this could be the perfect fit for you.
What you need for this look: mustache, black jacket, straight part down the center of your head to finish off the look.
I'm nikola tesla for a school project. Like my costume? pic.twitter.com/GnlbEZvv

— Dr Jekyll & MrMLGuel (@mrmlguel) November 14, 2012