At this point, federal workforces on down have experimented with remote work. With virtual government no longer hypothetical, agencies must decide how they will balance collaborating, operating and training in person and virtually.
Most agencies, however, are used to doing things physically. So how do agencies that have never worked virtually take the first step? Every agency's response depends on different factors, including budget restraints, workforce demands and available technology.
For a federal perspective, GovLoop spoke to Deputy Chief Information Officer Beth Killoran of the General Services Administration (GSA). For state government input, we talked with John Angus, former Deputy Director of Utah's Department of Technology Services (DTS).
Below are four tips Killoran shared for robust virtual collaboration and training, followed by four recommendations from Angus: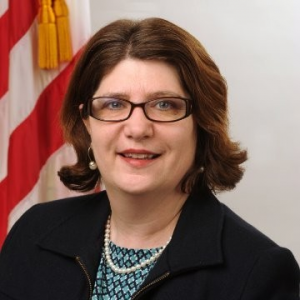 1. Embody Consistency
To avoid disrupting their missions, agencies should consider virtual collaboration and training that closely resembles the in-person user experience for both activities.
"We don't want the people who are remote to have a very different experience from those who are in the office," Killoran said of GSA's virtual options. "It doesn't matter who you are. You'll be able to do your job and collaborate in the same way."
2. Increase Interactivity
Going virtual can be a drastic transition, so engaging features such as screen sharing can make digital collaboration and training feel more natural.
"Not everyone wants to speak up in meetings," Killoran said. "Being able to use polling and chat features helps with that capability."
3. Amuse Employees
Agencies have serious goals, but that does not mean their workers cannot enjoy themselves. Killoran recommended gamification, such as friendly competitions, to inject more positivity into agencies' virtual work.
"It helps promote more teambuilding," she said. "But it is also that competitive nature we all have. It makes you want to learn, but also to win."
4. Imitate Successes
Agencies eager to dive into the virtual ocean should consider how their peers made the plunge first.
"Talk to an organization that has been there, done that," Killoran said. "Learn from their successes and failures. Start small and figure out what kind of platform you'd like to try."
5. Stay Approachable
Dispersed workforces do not need to be disconnected workforces. Angus suggested agencies actively communicate with their workers about collaboration and training opportunities wherever they are.
"Some people will pop open a virtual meeting room and have that open all day," he said. "You can use that kind of thing to have someone look at some code or draw out a chart."
6. Schedule 'Library Hours'
Angus described "library hours" as set periods where his agency's teams do not disrupt one another physically or virtually. By clearing space for focused work, employees can achieve more results together or alone. Whether it is collaboration, training or work, agencies experience higher productivity.
"We can always use a little bit of focus," Angus said. "It can go so far. We let the teams decide what is best for them. That has probably been the biggest change in productivity that we've seen."
7. Champion Creativity
Angus advised agencies to approach subjects such as virtual collaboration creatively. During September and October 2020, DTS competed in a gaming tournament aimed at fostering agencywide unity. Dubbed Geek Bracket, the competition featured DTS staff guessing the winner of pairings across humorous categories such as sandwiches. All matchups were randomly determined, and the victor ultimately picked the most correct outcomes.
"Working from home has led to some constraints," Angus said. "Creativity can come from those constraints. It ended up snowballing into something that was fun for everyone."
8. Express Humanity
Angus noted that remembering government employees are people can help agencies reap more returns from virtual work environments. According to Angus, empathy, humility and understanding have streamlined DTS' virtual work.
"I see my executive has a dog in the background that needs to be let out," he said as an example of awareness for others. "I think it has actually brought us a little closer together."