There are many ways to be a good leader, to build a thriving team that collaborates and cares, but trustworthiness is one trait that all effective agency leaders need.
It goes beyond practical considerations and appeals to our emotions, encouraging us to buy into ideas because, well, we trust that our leaders try to do what's best.
During Tuesday's NextGen session entitled "Is Your Team Thriving? Tips for Building Buy-In and Trust," GovLoop heard from Jennifer R. Purdy, LCSW, CPXP, who serves as Executive Director, CX Tools & Implementation in the Veterans Affairs (VA) Department's Veterans Experience Office.
There are two kinds of trust, she said. Practical trust is earned through actions such as showing up on time and meeting deadlines. Then there's emotional trust, something that a leader intentionally needs to create.
How do you do that? Go above and beyond what's expected of you, bond (in a meaningful way) with your team, and demonstrate emotional intelligence — in other words, understand and respond to how team members feel.
"Trust is this firm belief," Purdy said, "that someone is going to pull through and isn't going to hurt you."
How to Build It:
Having served in government leadership roles for more than 25 years, Purdy said there are ten ways to foster trust:
Think long term (it's not always about today)
Be honest
Do what you say you'll do
Admit when you are wrong
Communicate and LISTEN
Be vulnerable
Be helpful
Show you care
Stand up for what's right
Be transparent
If you've lost your team's trust for some reason — maybe you left the team vulnerable to unfair criticism — then rebuilding it means:
Taking responsibility for your behavior
Giving an authentic apology
Communicating openly
Giving your team time (and maybe space)
Why Trust Matters
Purdy offered a litany of reasons why trust is so important. She said it creates psychological safety and encourages questioning, risk-taking and innovation.
It encourages faster decisions, better communication and improved productivity. Trust also promotes self-confidence, reduces stress, makes people more optimistic and helps them develop meaningful connections, she added.
To back up her claims, Purdy said that people at high-trust companies fare better than employees at low-trust companies, with:
74% less stress
106% more energy at work
50% higher productivity
13% fewer sick days
76% more engagement
29% more satisfaction with their lives
40% less burnout
A Few Examples
Purdy smilingly said that "having fun at work makes everything better." In her office, she organizes music challenges, so that each team begins a presentation with a 30-second audio of a song the team thinks is relevant. All kinds of music are played, from Dolly Parton to more hard-core tunes.
Purdy is a big believer in thank-you's — handwritten ones mean the most, she said — and they can be acknowledgements between colleagues, not just between supervisor and team member.
She also has developed, among other tactics, an excellent icebreaker: Tell us about your very first job and what you learned from it. Purdy's first job was as a dishwasher, and it taught her the importance of a college education, she said.
Final Thought
When asked what takeaway she wanted attendees to remember, Purdy immediately said, "You promote what you permit."
If a leader allows team members to be dishonest, treat coworkers with disrespect, fail to uphold obligations or act in other negative ways, then the leader essentially encourages that poor behavior.
And that's no way to earn the team's trust, is it?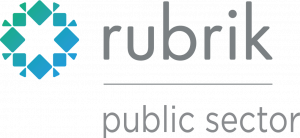 Photo by krakenimages on Unsplash