Government agencies must simplify their operating environment to better support networked employees. Digital transformation enables employees to make decisions faster, facilitate rapid learning and better serve constituents.
A recent IDC survey of government executives reveals just how important digital transformation is. A full 100% of government executives identified digital transformation as a priority, with 59% of agency executives facing pressure to execute a successful digital experience (DX) strategy, according to the survey.
Digital Transformation Goals
According to the survey, the top priorities for digital transformation are operational excellence in creating services and in delivering customer service and engagement, based on an agency's DX vision, strategy and roadmap.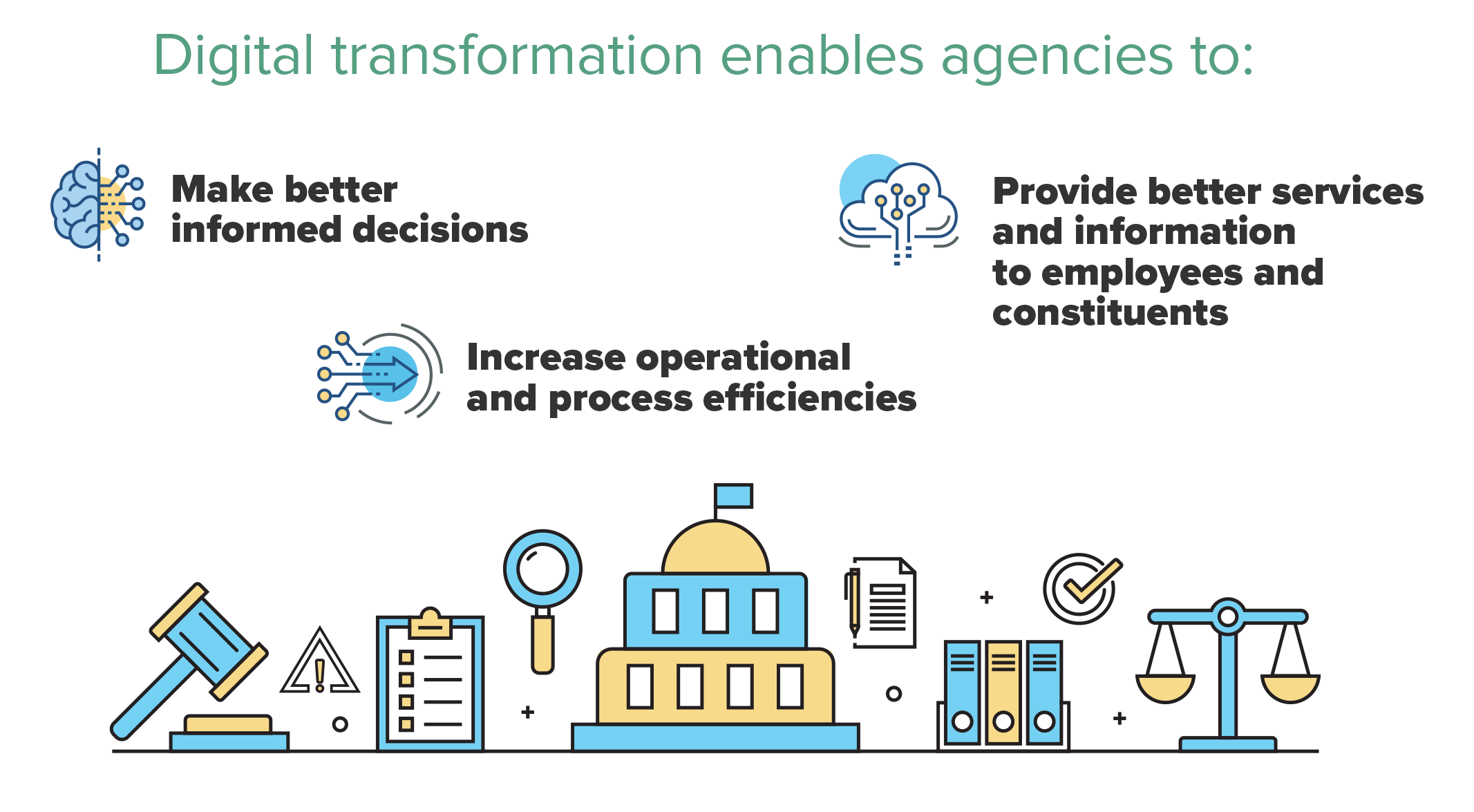 New Technologies Expand Digital Platforms
Agency leaders are leveraging new technologies to expand their digital platform beyond a conventional layered architecture.
These new technologies include cloud-based application programming interface (API) strategies, customer experience technologies that fully support business models, agile application architectures, and an intelligent core.
Key Metrics to Measure DX Success
In addition to standard metrics, 61% of government executives are using new key performance indicators (KPIs) to measure the success of their overall DX journey. These KPIs include process/service effectiveness, employee advocacy metrics, standard metrics, customer advocacy metrics and data capitalization.
To explore the survey's full results on this free infographic, access ServiceNow's "Digitally Determined Government" here.
Images credit: ServiceNow