As another year comes to an end, it's time to celebrate the top successes achieved by U.S. government agencies in 2015.
Agencies have exceeded goals, supported civil rights, created new opportunities for individuals, protected people's wellness, and broadened our view of the universe. Rather than dwell on downers or let politics foul the mood, let's look back at the 12 best government successes of the year.
1. Made the World Fall in ♥ with Pluto
It was a highly productive year at NASA. It celebrated Hubble's 25th anniversary, its Dawn mission visited the dwarf planet Ceres, MESSENGER transmitted its last images of Mercury before crashing to the planet's surface, and the Cassini mission found a "global ocean" of water on one of Saturn's moons. Oh, and the space agency also found liquid water flowing on Mars.
But NASA's biggest success of 2015 was its New Horizons flyby of Pluto. The mission captured the world's attention because of Pluto's underdog planet status and far-off mystery—and also because of the creativity of NASA's social media team. NASA's portrait of Pluto and it's heart launched a thousand memes, including this sweet animated GIF by BennuBird.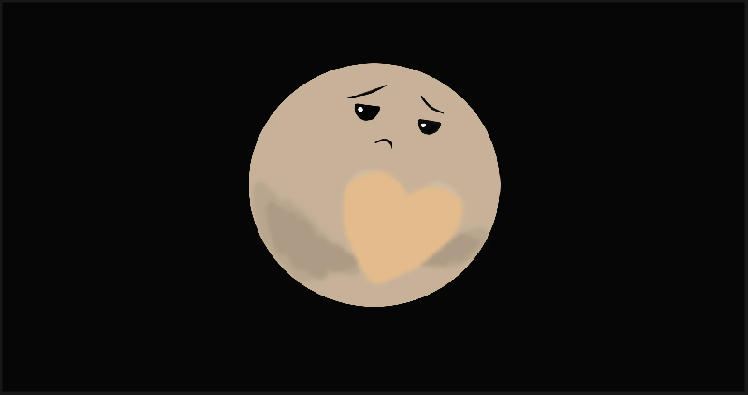 NASA continues to release extraordinary high-resolution photos and videos, visualizations, and data from New Horizons. The Pluto flyby is #1 on Discover's 100 top science stories of 2015 and is sure to head many other year-end lists.
2. Avoided One Government Shutdown
Much to the relief of federal employees everywhere, in September 2015 Congress overcame is political differences to pass a last-minute temporary spending bill, averting a government shutdown.
As welcome as that news was, don't get too excited. Congress is mired in a year-end budget tussle with the threat of yet another government shutdown. Since it's clear that Congress will miss the Friday, December 11 deadline to pass the spending bill, it is working on a short-term extension.
If the worst can't be avoided, here's what you need to know in case of a government shutdown.
3. Kept Ebola Away
Sometimes no news is good news. While there have been more than 28,000 cases of Ebola in the current outbreak, thanks to the Centers for Disease Control and Prevention (CDC) and its partners, there have been no cases in the U.S. since the four in 2014.
The international Ebola response is supported by many U.S. agencies working in cooperation, including the U.S. Agency for International Development (USAID), the CDC, the Department of Defense (DoD), the U.S. Public Health Service, and the State Department.
4. Protected Transgender People from Healthcare Discrimination
Seeing that loopholes in the Affordable Care Act were being used to discriminate against patients—and under pressure from advocacy groups—the Department of Health and Human Services (HHS) decided to take action.
In September 2015, HHS issued proposed regulations that ban healthcare providers and insurance companies from discriminating on the basis of gender identity, expanding protections for transgender patients. The rules also extend other protections to women, people with limited English proficiency, and people with disabilities. Called "groundbreaking," these regulatory clarifications go a long way toward trans-inclusive healthcare and other civil rights protections through the Affordable Care Act.
5. Centralized Cybersecurity Response
Earlier this year America gave birth to a bouncing baby agency. Announced by the President in February 2015, the Cyber Threat Intelligence Integration Center (CTIIC) will work under the Office of the Director of National Intelligence and provide "coordinated view" of cyber threats on national interests.
The new agency has been pulled through the political budget wringer so it's final shape is still somewhat indistinct. It is intended to integrate the cyber threat data gathered by other agencies, analyze it, and share it with those that need to know. Despite obstacles, it's expected that CTIIC will get rolling in early 2016.
6. Gave National Parks to 4th Graders for Free
The nation's 4th graders and their families have been given free admission to the nation's public lands, waters, and parks. Every Kid in a Park is a White House initiative run by the Department of the Interior to help kids learn about the world around them.
Seven federal agencies support the program: U.S. Bureau of Land Management, U.S. Bureau of Reclamation, National Oceanic and Atmospheric Administration, National Park Service, U.S. Fish and Wildlife Service. U.S. Forest Service, and U.S. Army Corps of Engineers.
7. Opened Military Combat Roles to Women
Big changes are ahead in the U.S. military. As announced in December 2015, women will be able to serve in all combat roles for which they are qualified. Advocates say that this gender barrier has come down in part because women have served in combat for years despite the previous ban.
During a news conference, Defense Secretary Ash Carter said, women will "be allowed to drive tanks, fire mortars, and lead infantry soldiers into combat. They'll be able to serve as Army Rangers and Green Berets, Navy SEALS, Marine Corps infantry, Air Force parajumpers and everything else that was previously open only to men." This may mean that, just like men, American women will eventually have to register for the draft.
8. Kept the Internet Open
For years "net neutrality" advocates have been calling on the FCC to tighten regulation on internet providers in order to protect people's access to online information and free expression.
In February 2015, the FCC approved the Open Internet Order, which it says will stop internet providers from throttling and blocking content, and from charging producers to keep their content from being slowed down. The net neutrality rules went into effect in June and the FCC is already defending them in court.
9. Hired a Record Number of Small Businesses
Federal government agencies hired more small businesses than ever, exceeding the U.S. Small Business Association (SBA)'s goal. With 24.99% of federal contracts going to small businesses, SBA Administrator Maria Contreras-Sweet called it "the federal government's best year ever for small business contracting."
Growing opportunities for America's small businesses isn't small potatoes either. Small businesses earned $91.1 billion in federal contracts, up $8 billion from the previous year. USAID, the Department of Commerce, and the Department of Homeland Security were all graded A+ performers in the SBA's 2014 Small Business Procurement Scorecard.
10. Shared Website Data
In March 2015, the Digital Analytics Program and 18F launched analytics.usa.gov, which showcases a real-time view of how people are exploring government websites. The site shows the aggregate Google Analytics data for many federal government websites and also links to the open source datasets that run behind the analytics dashboard.
This project has inspired a few local governments—including Philadelphia, PA and Boulder, CO—to tinker with 18F's publicly available code and share their local government website data. Progress made much easier through a commitment to open source development.
11. Eased Back Into Cuba
Normalized relations with Cuba are so close you can almost taste the ropa vieja. While Congress resists lifting the U.S.-Cuba travel and trade embargo, the White House and government agencies have been doing what they can to ease the decades-old sanctions.
In January 2015, the Obama administration eased restrictions against travel to Cuba. And, in September, the administration, the Department of the Treasury, and the Commerce Department expanded how U.S. companies and individuals can do business with Cuba.
12. Engaged Citizens with Selfies
2014 may have been the Year of the Selfie, but 2015 was the year that government embraced the popular digital self-portrait trend.
There was U.S. Astronaut Scott Kelly's awe–inspiring selfies during his stint aboard the International Space Station. The end of the White House ban against selfies (announced by the First Lady on social media, natch). And, President Obama's selfie stick fandom.
Meanwhile, several states are trying to decide if Election Day "ballot selfies" are legally-protected free speech or if they raise the risk of voter coercion. States are also starting to use selfies to verify taxpayer identity. Selfies for government citizen engagement are here to stay.

Join the celebration! What's the biggest success at your agency in 2015? Share it in a comment.
Lauren Girardin is a marketing and communications consultant, writer, and trainer. Find her on Twitter at @girardinl.