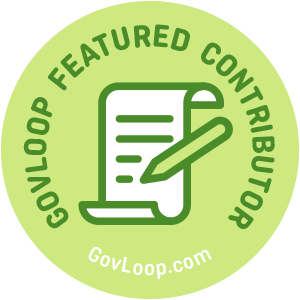 This past week, I had the honor to be the closing speaker for a virtual summit. As I've gotten older, I've become more comfortable with saying yes to speaking opportunities and understanding the preparation from beginning to end.After seeing my colleague's article on 22 Tips for Getting the Most Out of Virtual Conferences, I wanted to share some tips for virtual speaking engagements to make you successful at your next opportunity.
Before the Virtual Speaking Engagement
Tip 1: Make sure you confirm the date and time of the event. Schedule in some buffer time to check your audio/visual.
Tip 2: Set up a time to discuss your role and remarks with the event planners. It's important to understand what they are asking you to do. Plus, you'll also have the opportunity to build a more personable relationship with them.
Tip 3: Research your event organizations and who the audience will be.
Tip 4: Draft your remarks and practice.
Tip 5: Share the event on your social media accounts.
During the Virtual Speaking Engagement
Tip 6: Attend part of the event before (or after) you speak.
Tip 7: Sit in front of an area that has natural light and scan your background. Select a virtual background if needed.
Tip 8: Arrive early to the virtual waiting room to check on your audio/visual.
Tip 9: With the organizer's permission, record your remarks.
Tip 10: Add a roadmap in your remarks to help the audience hear where you'll be taking them.
Tip 11: Take a deep breath and use a normal speaking rhythm.
Tip 12: Engage with the audience through a poll or Q&A.
Tip 13: Near the end, repeat the main points of your remarks.
Tip 14: End on a message or takeaway for the audience.
Tip 15: Drop your contact information in the chat so attendees can follow-up.
Tip 16: Stick around so you can answer any questions in the chat or jot down people you might want to follow-up with.
After the Virtual Speaking Engagement
Tip 17: Follow up with any attendees who had questions or feedback.
Tip 18: Share the event on social media.
Tip 19: Watch your recording. Reflect and assess what went well and what you can improve.
Tip 20: Send a personal thank you to the organizers of the event.
Tip 21: Keep track of all of your speaking engagements.
Tip 22: Continue to practice public speaking by watching Youtube videos, attending other webinars, etc.
How do you prepare for speaking engagements? Share your tips below in the comments.
Maribel Castañeda currently serves at the pleasure of Virginia Governor Ralph S. Northam as the Director of Appointments in the Secretary of the Commonwealth's Office. She facilitates the appointment process for over 300 state boards and commissions or about 800 appointments each year. She bridges communication between constituents, state agencies, Governor's Cabinet and organizations who want to share a voice in their government. Her vision is to have each board and commission reflect the Virginia that exists today. Maribel also serves as the Director of Latino Outreach connecting the Hispanic and Latino community to resources and services.