The Americans with Disabilities Act (ADA) has protected access for people with disabilities for nearly 30 years. As more of our world goes online, its protections are extending into the digital world. For city governments, that means an increasing need for website compliance.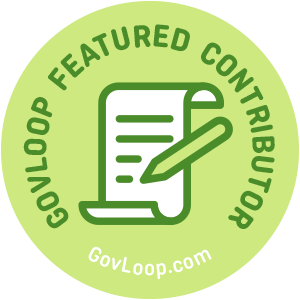 Compliance is the word dominating a lot of conversations in government circles as of late.
ADA compliance is already widely accepted by all levels of government as the standard for providing accessible services to disabled individuals. However, digital expansion is shifting the paradigm altogether. Cities that aren't actively working towards developing ADA compliant online services may be leaving people with disabilities behind.
Many local governments have already experienced the costs of not maintaining compliance in their off-line services — now, those risks are coming to the web as well. What are those risks?
Fines
If found in violation of the ADA, you face steep penalties. Organizations and businesses can be fined up to $75,000 for your first ADA violation and $150,000 for any subsequent violation. For a city government running on a tight budget, that's a major hit — one that cuts into the available funds for everything from playgrounds to payroll.
Individual states and municipalities have their own rules and regulations to build on existing federal law. More information about state laws regarding accessibility and compliance is available here.
When updating your web presence, it's especially important to choose a partner who understands the laws in your state and knows how to run a migration that is compliant. Plus, don't forget that updating your website requires you to make the forms and applications you offer ADA compliant as well.
Stack up the cost of upgrading your website against a hefty ADA fine and suddenly affordable out-of-the-box website migrations don't seem expensive in the least.
Lawsuits
Shifting government services online has led to a spike in web accessibility lawsuits.
Since 2011, at least 142 local governments in the US have been sued due to website accessibility issues. These include Glynn, Randolph, Stewart and Lumpkin Counties in Georgia. Even the city of Atlanta has been hit by an ADA lawsuit.
ADA-related lawsuits can cost cities much more than fines, especially when negligence and/or harm can be proven. The city of L.A. will be shelling out $1.3 billion to fix sidewalks throughout the city to avoid ADA lawsuits. Smart cities are preparing ahead of time by making sure their websites meet all federal and state standards rather than risking a civil trial.
Planning ahead is the only way to avoid the negative consequences of failing to meet ADA standards.
Injustice
There's more than just financial risk at stake in ADA compliance. The moral question: why should some citizens have access to information and resources that are inaccessible to others?
The foundation of our government is democracy. Government should provide equitable services to all citizens, regardless of their ability — especially when it only takes simple adjustments to make all services available to everyone.
For cities looking to become compliant, easy website upgrades are not only available — they're quite affordable, too.
So what are you waiting for?
Jonathon Ende is part of the GovLoop Featured Contributor program, where we feature articles by government voices from all across the country (and world!). To see more Featured Contributor posts, click here.