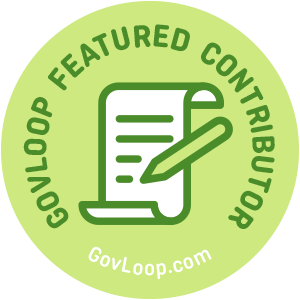 International Women's Day is next month — March 8th to be exact. As a "govie gal" I am astounded by the strength and resiliency of women – especially in government. Women who were put into terrible situations and overcame them, women who lead and women who fought.
To honor them and the upcoming holiday, I've listed five non-fiction books that you should read on women empowerment.
It's crazy to think that a mere 60ish years ago, women were not allowed to operate in a government capacity. Oh, how far we've come.
These five stories make me want to be a better example of what it means to be a woman. From women in power to those who weren't even worthy of a name. They all conquered fears and came back from failures, and they are all are an example of what it means to be a woman and what it means to lead. All govie gals (and guys) can learn how to lead, how to speak up and how to communicate within the constraints of our workplaces. These stories also tell of where we (women) came from, and how hard our predecessors worked to get to where we are today. We can't stop and won't stop striving for equality.
"It's hard to visualize someone as a leader if she is always waiting to be told what to do." Sheryl Sandberg – Lean In: Women, Work and the Will to Lead.
Lean In: Women, Work and the Will to Lead By: Sheryl Sandberg
Talk about empowering! Sheryl Sandberg is the ultimate female advocate and it shows in her book. While the reviews of this book were negative (according to some, her wealthy upbringing had a lot to do with where she's at today) I still found the nuggets of inspiration and truth within her book. Women are just as capable as men to have a seat in an executive capacity. Most women don't think they are set up to work in the corporate world, and a lot of women fear that. Sheryl Sandberg calls BS. She gives you the tools, the affirmations and the statics to prove that all you need to do is take a seat at the table in order to be heard, respected and looked-up to. This is very much a corporate-minded book and her viewpoint is that most women should be in corporate positions. One of my favorite quotes: "Multiple studies in multiple industries show that women often judge their own performance as worse than it actually is, while men judge their own performance as better than it actually is."
More Than a Uniform: A Navy Women in a Navy Man's World By: Winifred Collins Quick
Capt. Winifred Collins Quick tells the story of how she made it up the ranks from unemployed to store clerk to commissioned officer to retiring as Captain in the United States Navy. Where are my DoD people at? This was a fantastic read about how different our military and Department of Defense was only a few short years ago. This autobiography spoke especially to me as a DoD employee, it was educational in that it showed the history of our Navy and our WAVES, while it also was entertaining as it told the story of one woman's life. This book has female empowerment written all throughout it. Capt. Winifred Collins Quick succeeded in so many "firsts" for women everywhere, especially women in the military.
Upstairs at the White House: My Life with the First Ladies By: J.B. West
This was such a fun read! I devoured each chapter about each First Lady. Learning about the women who helped lead our country was enjoyable enough, but to hear about their quirks, interior design choices, lingo and mannerisms was absolutely ravishing! As someone who works in history, I know little about it, so to hear (kind of first hand) how the Presidents of the United States led their lives and their wives was fascinating. This book will not only teach you a little U.S. history, but it will show you how vastly different each First Lady was, how they each led their home, their children, their husbands and their country. For all my Hill People (employees who work on Capitol Hill) this book speaks your language. Seeing how different the White House was with each administration and how each woman ran their home was fascinating. If you are a woman in government, you can relate to one of these First Ladies, or one of the more recent First Ladies not mentioned. Also, it speaks so highly of all the women in the White House and how it could not have run as efficiently had it not been for them. #GirlPower
"Her mind was one of his greatest assets." (Of Bess Truman on President Truman.)
Leave Your Mark: Land Your Dream job. Kill It in Your Career. Rock Social Media By: Aliza Licht
All my Social Media Queens, please stand up! While this book focuses on the high-end fashion career and aspect of social media, it's still totally applicable to govie gals. How do we make our communication department better? How do we compete with the private sector? What are they doing that we aren't? This book will answer all those questions and more. As government employees it's crucial to read about/listen to/research what other companies are doing that works. We need to continuously be innovative and thinking of the next step. This book is perfect because it also talks about how cutthroat the fashion industry is, I'm sure we feel this in government sometimes too. This is the perfect pick-me-up for new government employees that are already feeling burnt out of their job. This will invigorate you and start a fire in you to be the best and to… kill it in your career!
Educated By: Tara Westover
If you haven't read this by now, go to your library and rent it immediately. There was so much that I got from this book, I soaked it up like a sponge. The main point of this book (for me anyway) was to not conform to what others want you to do or think. Think for yourself! Make your own decisions. The power of education goes far beyond getting a pay raise or collecting accolades from degrees. Being educated gives you the power to free your mind from what you've always been told. This is applicable to both your personal and professional life. The more you know the more you are able to stand up for yourself and others around you.
Alura Romero is a GovLoop Featured Contributor. She is a recent University of Florida undergrad who's currently studying towards a Master's Degree in Communication at West Virginia University. She works in the Public Affairs Office at the Naval History and Heritage Command (NHHC) in Washington, D.C. where she leads outreach events for ship commissionings and Navy Weeks. In the past she's interned for PR companies in the private sector in both Florida and Virginia. Before starting her government career she was an Ombudsman for Naval Air Station Oceana where she represented the command and the spouses at the command. She lives with her husband, cat and two dogs in Alexandria, VA.