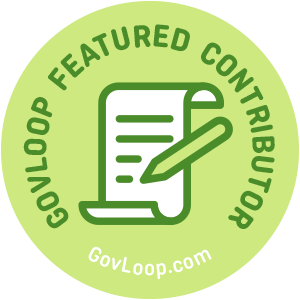 I lead an organization whose mission is to redefine and pursue "wellness." We define organizational "wellness" as an engaged and inspired workforce serving a successful organization. We contend that it is an intentional, values-based culture that serves as the glue between those two things. In our efforts to articulate the culture that differentiates an organization, leaders often cite integrity as a core value that sets them apart.
Really?
Since when did integrity – or an organization's commitment to do the right thing – serve to set them apart in service to their stakeholders?
I used to view integrity as a right-to-play value. It was a necessary characteristic to be "in the game" as a person and an organization. Those who lacked it, would not survive.
I still believe a lack of integrity catches up to individuals and organizations. However, the power of short-term gains continues to cloud the inevitability of long-term pains. Simply put, we never seem to learn our lesson:
Parents who "bought" admission to elite colleges for the children are facing jail terms.
A professional baseball franchise that cheated to gain a competitive advantage forever tarnished a championship legacy.
An industry that misled our youth to sell more product is now facing years of litigation.
When do we learn? Catch the daily news and you are certain to find other examples in government and industry. Given the pervasive nature of such behaviors, integrity can and should be a significant differentiator for an organization – especially those led by trusted public servants. So, what can you do to minimize the risk? How can you embrace integrity as a differentiator in your life and within the organization that you serve?
Most of us think of integrity in terms of honesty and ethics. I encourage leaders throughout government and industry to consider a broader and more impactful definition of the term. I refer to this as the Three W's of Integrity:
Honor your Worth – do not compromise on honesty and ethic; it devalues.
Honor your Word – manage and follow through on the commitments that you make.
Honor your Wholeness – be authentic and consistent in your values.
Over the next three weeks, I will unpack each of these critical components of integrity via successive blog posts. I will share with you some simple guardrails to shield yourself and your organization from ethical lapses. We will discover behaviors and beliefs to promote the wellness of the organization. More importantly, we will learn how a broader definition of integrity can restore peace in your life and fulfillment in your career.
Until next week, I simply encourage you to consider where you or your organization might be susceptible to unethical behavior. Regardless of where you reside in the organization, you can help shape a differentiating culture of integrity.
Steve Wiley is a GovLoop Featured Contributor. He is a certified Executive and Leadership Coach with business and engineering management degrees from William and Mary and George Washington University. He founded CEEK with the mission to help organizations redefine and pursue wellness via solutions that enhance teamwork, mitigate anxiety, promote healthy balance, and advance a values-based, leadership culture. Prior to starting CEEK, Mr. Wiley was responsible for delivering government IT services leading an account of approximately 400 employees. He is PMP certified and a graduate of the Industry Advisory Council Partners Program. Mr. Wiley's recently released book, Navigate Chaos, was a number one best-seller on Amazon.