One of the most common criticisms of the GSA's Multiple Award Schedules (MAS) program is that the pricing on schedule contracts just isn't competitive. Whether justified or not, the perception of high pricing is pervasive. In fact, the Department of Defense issued a class deviation to the FAR obligating its contracting officers to make a price reasonableness determination on all GSA orders using FAR Part 15 price analysis techniques.
In this environment, it's easy to understand why contracting professionals may hesitate to use the Schedules, even if it means giving up the benefits of a streamlined acquisition method. If you're feeling a little gun-shy about using the Schedules, here are five online tools you can use to make sure you secure better pricing on your next GSA purchase: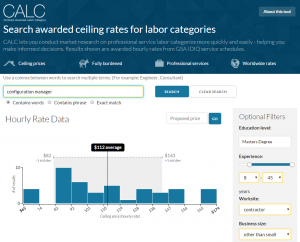 These five sites are just some of the resources GSA provides to empower federal acquisition professionals buying from the Schedules. By incorporating these tools into your acquisition plan, you can be more confident that you are negotiating a fair and reasonable price for the government. If you are interested in me taking a deeper dive into the bells and whistles of any of these sites in a later blog, please let me know in the comments.
Jennifer Aubel is part of the GovLoop Featured Blogger program, where we feature blog posts by government voices from all across the country (and world!). To see more Featured Blogger posts, click here.