There's been a lot of chatter lately about the "death of blogging" or about its already-in-progress resurrection. Yet a stroll around the blogosphere reveals a lively culture of content creation and sharing that seems untouched by any death throes.
Blogging started as—and often, at its best, continues to be—an online personal journal perfect for oversharing. So, one might not think that government agencies, which are more known for heavy-handed redaction than TMI (too much information), could be praised as examples of excellence in blogging. In fact, many agencies excel at using blogs to engage in transparency and to connect with people both inside and outside the government.
You're probably familiar with The White House Blog, which deserves all the attention and praise it receives as a conduit for the Obama administration's platforms and policies. There are dozens of other government agencies that use blogging to share content that's well worth the read.
Let's look at five unforgettable blogs by government agencies, each deserving of a superlative.
1. Most Personable
There's nothing better than an authentic blogger, someone who shares from the heart while still delivering useful, relevant, and actionable information. Sylvia Mathews Burwell, Secretary of the Department of Health & Human Services (HHS) knows better than to use her blog as just another agency public relations soapbox. Instead she spotlights the people who work hard to help their country.
In a post about government employees who were part of the 2014 Time Magazine Person of the Year: 'The Ebola Fighters', she celebrates not just her HHS colleagues, but also the Centers for Disease Control and the U.S. Public Health Service Commissioned Corp. It's not just her way with words—Burwell often includes photos of herself and her colleagues in action, like this one where she's getting her flu vaccination, making her blog that much more relatable.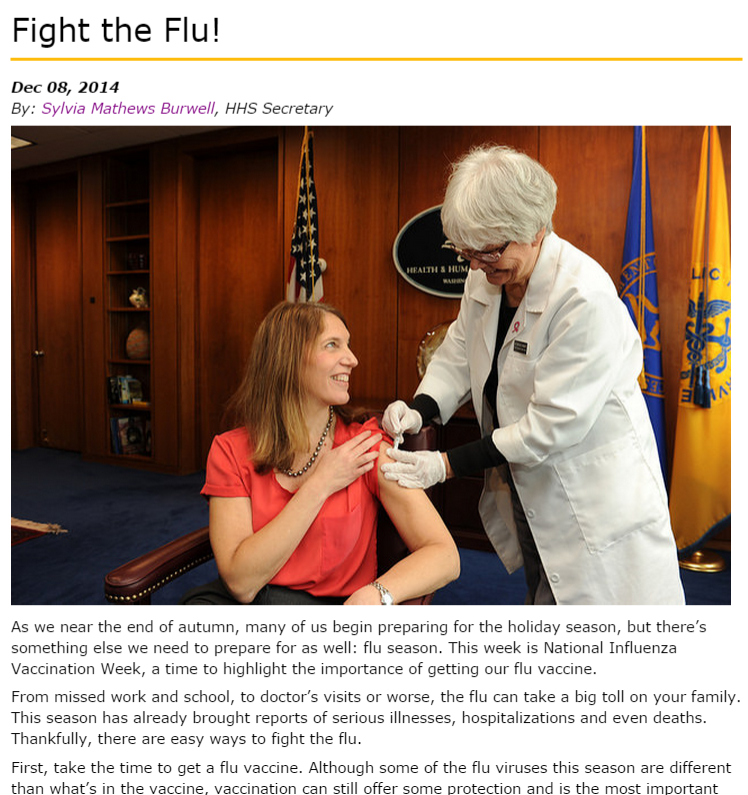 2. Most Likely to Take Your Breath Away
The Transportation Security Authority (TSA) blogging team is masterful at feeding the public's love of startling revelation, without goading us into fear. Its "Year in Review" post recaps the dangerous and bizarre items (Batarang anyone?) confiscated at airports around the nation. With a shareable infographic and lots of photos, the annual post gets a flood of media attention, helping the agency raise awareness of how it protects travelers.
Using another savvy blogging strategy, the TSA reveals the real people behind the blog, which can help humanize a government agency that has at times struggled with an authoritarian perception. Their blogger bios are refreshing, balancing the informal and the professional. Bob Burns' bio jokingly opens: "Yes, my real name is Bob. I am a real person and not a pseudonym as some think."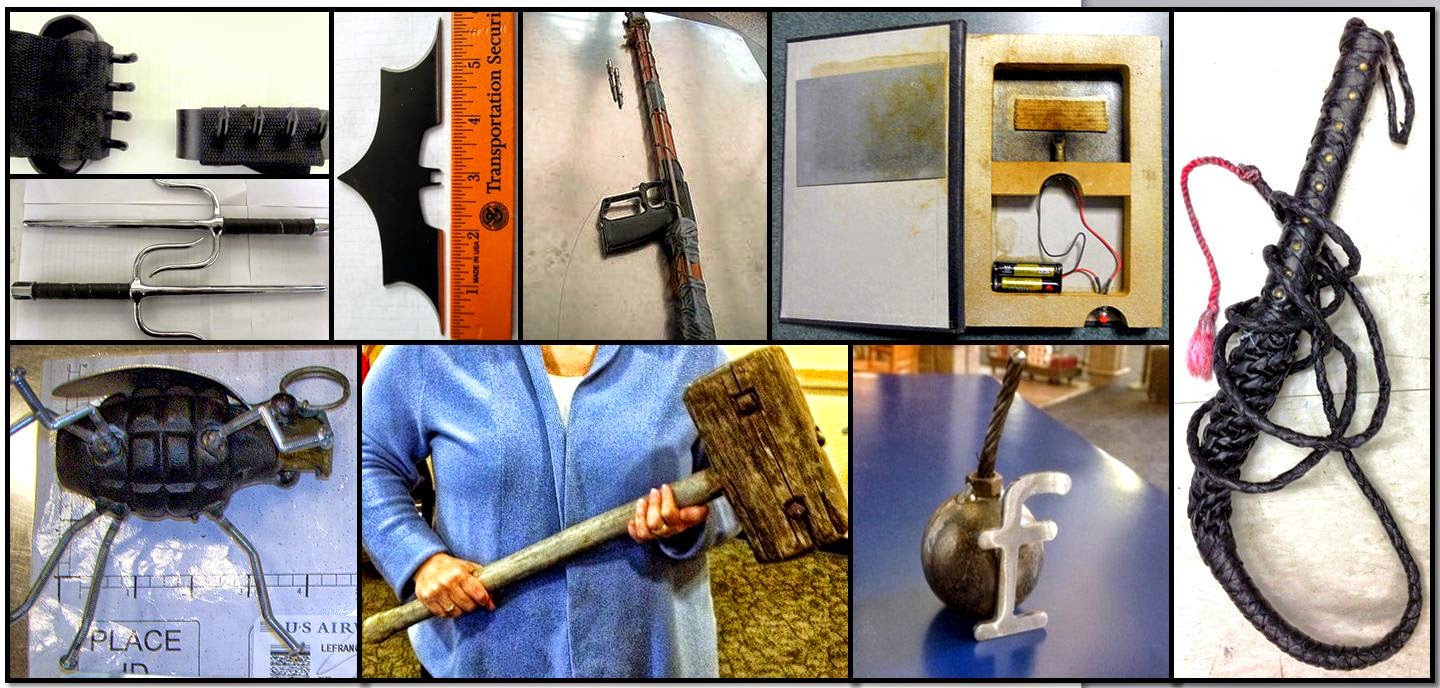 3. Most Provocative
Not content to fill its blog with images of artwork eye candy, which would be the easy way out, the National Endowment for the Arts (NEA) takes a more revealing approach in its Art Works Blog. Within, the NEA explores the wide diversity of what art is, as well as the vital and central role of art in our communities and American culture.
NEA's bloggers dig deep, sharing stories of artists from a range of creative disciplines whose varied work both embraces and intertwines with their community, from poet-doctors to arts education specialists and from social justice choreographers to comic artists.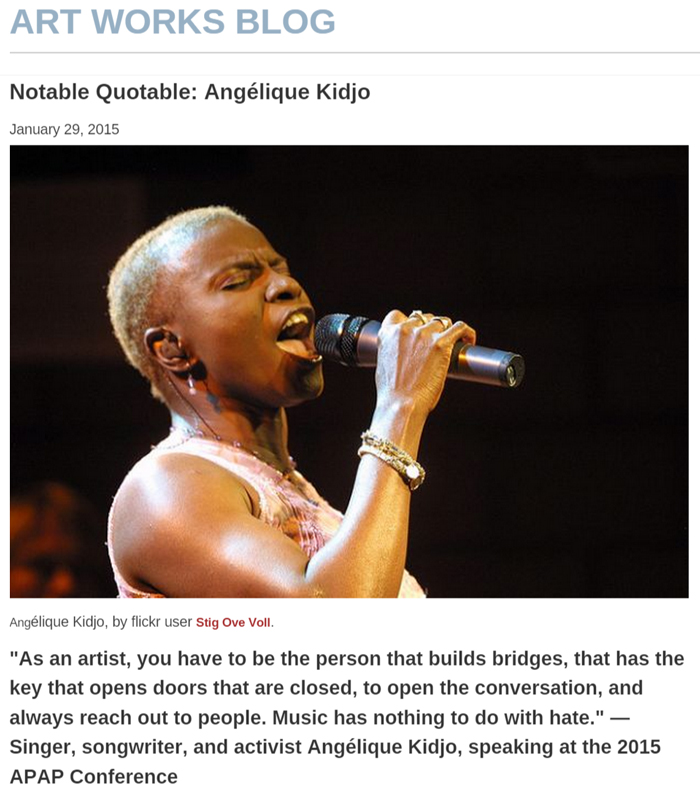 4. Biggest Overachiever
It's no small feat to make federal spending oversight comprehensible, if not sexy. The Government Accountability Office (GAO) WatchBlog has only been around for about a year and it already has a loyal audience and more than 50,000 views.
Part of its quick success is because the GAO has followed many blogging best practices for engaging readers through digital storytelling. It takes a #ThrowbackThursday-like approach with stories from the agency's 93-year history and varies post formats by sharing podcasts for people who'd rather listen than read. The GAO even uses timely calendar hooks to help connect the agency's news with events already of interest to readers, like Talk Like a Pirate Day.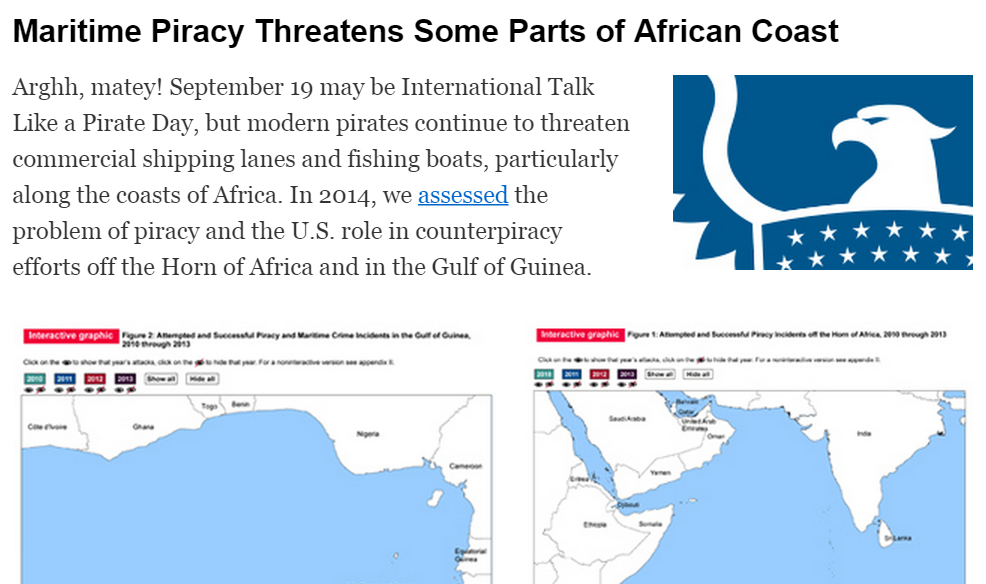 5. Most Passionate
Robots? Lasers? Robots with lasers? If that gets your inner nerd excited, check out the Department of Defense (DoD) Armed With Science blog. The DoD has won several awards and received other recognition for its blogging insights into the military's science and technology innovations.
Even pacifists can find something worth reading on the DoD blog, such as stories about batteries that don't corrode, advances in organ and tissue banking, and innovations in enhanced grenade lethality—ok, that last one is clearly aimed at war hawks.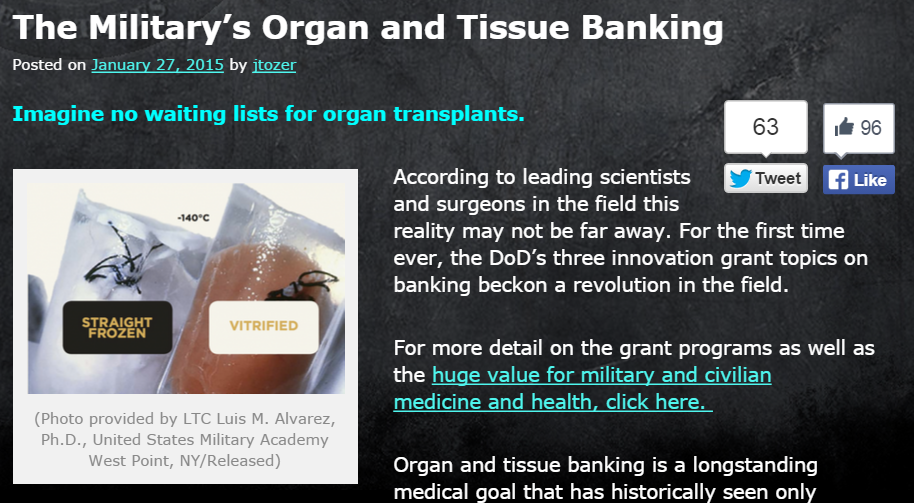 What are your favorite government agency blogs? Share the ones that you read in the comments.
Lauren Girardin is a marketing and communications consultant, writer, and trainer. Find her on Twitter at @girardinl.
Featured image courtesy NEA.