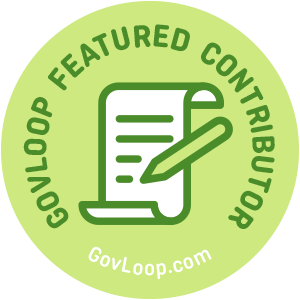 Now that you're back in full gear after the wondrous Thanksgiving holiday weekend, it's time to finish this year off with a bang. As we head into December, I'm sure many of you are swamped with overdue tasks, year-end reports and, of course, holiday planning. However, this may also be the time where your annual performance review creeps up, conjuring emotions of both fear and excitement. You excitedly look forward to a raise in pay but anxiously worry about what your boss will say about your work. In my role on both sides of the desk, I offer the following tips to maximize your success during review time.
Dig Out Your Job Description
Are you doing all of the things you are supposed to be doing in your daily role? Your job description often can seem like an out-of-date document that doesn't match with what you do currently. If this is the case, prepare for your performance review by looking at your job description carefully and identifying areas where your tasks diverge or areas that you want to revisit in your role.
In one of my roles, I was hired to perform a very general set of tasks which were outlined in my job description. During my first year, I took on several additional responsibilities which helped to enhance the work of the organization. When it was time for my review, I worked with my manager to highlight the tasks that I did and did not perform. Ultimately, I was able to get a new job description and title approved that more closely matched my day-to-day work.
Keep Track of Your Accomplishments
Write it down as soon as it happens! When you have a success at work or you help shepherd a new project to completion, be sure to document the details. This is key for you to compile a strong list of your achievements throughout the year. However you keep notes, whether it be a folder in your Outlook of praise emails or a Google doc where you bullet out wins on team projects, documenting your successes will be your saving grace when it comes time to prepare for your performance review. Pay attention to your contributions, both individual and to the team. Your boss may not see or be aware of everything that you do. This is your chance to show your boss the full suite of your accomplishments.
Go in With the Right Mindset
Despite what everyone says and thinks, it is a bad idea to obsess about how much of a raise you will receive. Annual performance reviews are not about the money. This is a sobering thought, but it is definitely the truth. You want to go into the meeting with a positive attitude, proud of your efforts over the year to help your organization or agency achieve its goals and objectives. Now is the time to summon your confidence to communicate your contributions in a clear and effective manner.
Review Goals and Prepare Explanations
Most positions start the year off with you and your manager agreeing on specific, often SMART goals that guide your performance throughout the year. It is vital that you regularly review these goals during the year so you are not surprised when it comes to review time. In many roles, I printed out my performance goals early on in the year so I could easily refer to them. When I set up the agenda for my one-on-ones with my boss, I keep goal-tracking a top item for review to ensure accountability throughout the year. If you are unable to meet some of your goals, be sure to have a clear explanation ready for why you missed the mark. If there are circumstances beyond your control, it is important for you to convey those to your boss.
Professional Development Proposals
Showing a desire to improve your skills will go over big with your boss during your performance review. Seek out work-related conferences that pique your interest and bring them up in your meeting with your boss. Research information on certifications or trainings that you can take to augment your skills. If these professional development opportunities can help you improve and make a bigger impact on your team, it is a win-win for all involved. Showing this type of initiative will also go a long way in showing your commitment to your job and to the organization.
Paul Negron is part of the GovLoop Featured Contributor program, where we feature articles by government voices from all across the country (and world!). To see more Featured Contributor posts, click here.