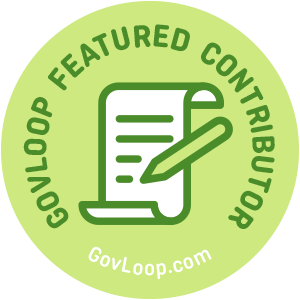 In the first blog of this series, we discussed three key concepts for formulating quality communication: know your message, your audience and your style. In blog two, we focused on being clear and focused when telling your story.
Today, we focus on knowing your audience… who is listening to (or reading) your message. Here are three accounts of the same story written for separate audiences.
Agency Head
Differently-abled Level 3 juvenile at North Pole Aeroschool bullied by his classmates due to the unusual color of his nose (shiny red). Principal Santa Claus implemented diversity training and correctional efforts including detentions and extra work, but problem persisted. Upon hearing tonight's forecast calls for multiple snowstorms and whiteouts across the globe, he determined the brightness of the student's nose could illuminate the annual gift-giving flight. With fanfare, he announced his decision in front of the entire student population, which has eliminated virtually all bullying.
In a report such as this, the reader needs an overview and a few major details but does not have time for the minutiae. The report is short, detailed and devoid of emotion. Because the reader is known to be intimately familiar with the agency (or school, in this case) and its policies and traditions, no additional explanation is needed and field-specific jargon is acceptable.
News Release
A North Pole Aeroschool Level 3 student who was bullied because of physical deformities has learned to celebrate his differences rather than hide them.
Young Rudolph's nose is a glowy red rather than the more common matte black of most reindeer. He had been using coverup to keep his unusual feature hidden from his classmates, until two weeks ago when a sudden storm washed it away, leaving his natural color exposed.
His classmates would laugh, call him names, and not let him join them in games. The school's principal, Santa Claus, did all he could to convince the other reindeer to stop picking on Rudolph, but they continued.
When Claus heard the weather report for tonight, he had a flash of inspiration to solve two problems: Rudolph's bullying and his own difficult travels.
In front of the whole school, Claus honored Rudolph by asking him to serve as the Lead Reindeer on his traveling sleigh for tonight's voyage.
"It's what every reindeer dreams of his whole life," shared a stunned Rudolph.
His classmates couldn't believe what had happened. Soon, instead of teasing and shunning Rudolph, they gathered around him and excitedly asked him all about his plans for the flight. Some even started chanting: History! History! Rudolph's going down in history!
"While flying is a top-priority lesson here at the North Pole Aeroschool," said Claus, "it's these personal lessons that mean the most to me."
For more information, contact the school at 555-Fly-Here.
The point of a news release is to provide information to the public while presenting your agency in a favorable light. It needs to be interesting and easy to read, with compelling details.
Avoid unnecessary details that make the reading drag. In this example, no detail is provided about corrective action taken because it's not the focus and would only slow the story's flow. Do not use jargon or acronyms unless absolutely necessary, and then be sure to explain in lay terms.
Each sentence needs to move the reader to the next sentence – not because she is stupid or lazy, but because she has other things to do than read something that drags and is not relevant to her or someone she loves.
District Records
Rudolph Reindeer, DOB 5/28/1939, Level 3 student at North Pole Aero, was discovered by classmates to have an unusually colored nose. Experienced bullying for approximately two weeks. Steps to eliminate bullying included diversity training and progressive discipline, beginning with verbal warnings and ending with possible expulsion. (No student was ever expelled, but several were held in detention and one student was suspended for one week.) Bullying continued in spite of administration's efforts. On Christmas Eve, Principal Claus announced to the entire student body that Rudolph would fly lead that night because his shiny red nose would add illumination in the extreme conditions expected overnight. In an interview with the class counselor, Rudolph stated he was no longer experiencing bullying after Claus's announcement.
Similar to the agency head report, this report needs to be kept short and fact-based. It can include jargon and acronyms. It differs from the agency head report in that it includes more details, such as the student's name and date of birth, specifics regarding disciplinary action, and how the end of the bullying was confirmed.
Wrapping Up
For some, it seems that changing the story for different audiences means someone isn't getting the truth. As we have seen in these simple examples, it is not the truth that changes but only the presentation, just as your employee ID photo and your wedding pictures are both images of you, presented differently.
For song lyrics of "Rudolph the Red-Nosed Reindeer," visit here.
To learn about "The Characteristics of Good Government Writing," see this link, and for more on writing news releases, visit here.
Lisa Salinas is part of the GovLoop Featured Contributor program, where we feature articles by government voices from all across the country (and world!). To see more Featured Contributor posts, click here.