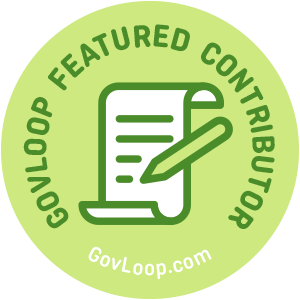 There are many publicly and privately supported exchange programs that bring international students and professionals from every field to the U.S. to develop skills and build mutual understanding between Americans and citizens of other nations. If hosting international professionals at your agency is a new thing, keep these seven things in mind.
Item 1
Often you will be contacted by the exchange organization coordinating the meetings for the visitors. Check out that organization's website, mission, board and funders to make sure your agency leadership feels comfortable organizing a meeting at their request. Requests from national and local implementing partners of U.S. State Department, United States Agency for International Development or other U.S.-Government-sponsored programs are generally a good bet since the organizers have been competitively selected and the participants vetted by the U.S. Embassy or Consulates in their countries.
Item 2
Ask the organizers to share the visitors' biographies and any information they have about the agencies they represent at home. This will help you decide if the meeting is a good match for your agency as well as help you prepare what parts of your agency's work might be of interest to the visitors.
Item 3
Most international visitor groups are accompanied by an interpreter. Find out if the group will be using portable interpretation equipment (and if so make sure your agency security will allow it into and out of the building) or whether they will use consecutive interpreting. Consecutive interpreting is more common for these types of meetings, but it also doubles the time needed for presentations and questions. If you are the speaker, be sure to break your presentation into digestible bites so the interpreter can relay it easily after each pause.
Item 4
When you do present, be sure to use slides to help the group follow along. They likely have a full schedule of meetings, and while I'm not normally a fan of a slide deck when presenting, in this case it's a good idea. Having accompanied many international groups of professionals to meetings, I can say that most groups are interested in:
the mission of your agency;
how you are organized;
your size (budget and staff);
how you engage with other parts of the government;
how you engage with the citizens you serve;
what programs you offer; and
what resources you can share with them.
Item 5
Following up on my last point, most international visitor groups have limited suitcase weight allowances. While you can offer them a few of your print materials, a better souvenir from your agency is a one page handout with the agency's name, your email in case they want to follow up, your agency's website and links to areas of the website with specific materials, studies, data, etc. that may be of interest to them based on their professional backgrounds.
Item 6
Leave plenty of time for questions. While the topics above are often what groups are interested in, be sure to ask the organizers if there are specific topics or programs within your agency they are interested in. Remember that presentation time will be short if the group has a consecutive interpreter, so be sure to plan time for questions.
Item 7
Be sure to prepare questions you have for the group about their work in their country. That will strengthen the mutual exchange part of their visit. They will also be happy to share information about their home countries.
Joyce Warner is part of the GovLoop Featured Contributor program, where we feature articles by government voices from all across the country (and world!). To see more Featured Contributor posts, click here.