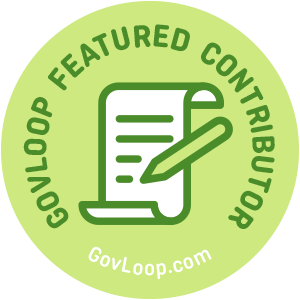 While the advantages of joining a professional organization are plenty, the key to success lies entirely in the fit – like a much less charming Cinderella story where the ball is yet another endless happy hour. For nearly five years, I've struggled to find a group that provided the right kind of networking (i.e. not new business leads) and aligned with the professional goals of an ambitious twenty-something seeking a little mentorship. I've been around the block, literally and figuratively, and many groups simply miss the mark by focusing too heavily on sales, honing in on job recruitment or favoring national trends over local needs. In short, they're better suited to our brothers and sisters in the private sector.
But then, finally, I found my glass slipper.
A few months ago while (shamelessly) scrolling on Facebook, I accidentally stumbled across Creative Mornings – a breakfast lecture series with 189 chapters across the world. These free meetings are hosted at a new location every month and feature a diverse array of local speakers, each adding a personal twist to the organization's shared monthly theme. Enticing, right? I decided to test the waters back in July at the Oklahoma City chapter's eighth-ever meeting, and I've been hooked since!
Creative Mornings provides fresh insight and spirited conversation for professionals of all backgrounds. With themes like community, chaos, honesty and intentionality, the message often challenges the way we view our work and ourselves. Best of all, there's no sales pitch, no job recruitment and no overpriced cocktails – just relevant topics, everyday leaders and free coffee.
If you're still not sold, here are five reasons you should visit a Creative Mornings meeting near you:
Creative Mornings is a community investment.
Unlike other professional organizations, which often rotate national headliners, Creative Mornings emphasizes the value of local talent. By sourcing speakers, sponsors and venues from within your city, the group cultivates a real sense of community pride. This high level of localization also means the themes can be easily applied to your day-to-day life.
It's a chance to focus on the big picture.
For 90 minutes, Creative Mornings invites you to step away from the daily grind and stew on the big-picture questions. How am I showing intentionality in my work? Can I learn to use chaos to my advantage? What role does community play in my life, professionally and personally? Like a monthly dose of meditation, these meetings have the power to inspire positive change. The meetings may be short, but the impact is long-term.
You can network with (non)like-minded individuals.
While most professional groups tend to unite like-minded individuals from a particular industry, Creative Mornings provides a more holistic snapshot where studio artists, pastors, restaurateurs and photographers meet regularly under one roof. Sounds a bit like Mister Rogers' neighborhood, doesn't it? Mingling with other professionals, especially those who bring more differences than similarities, can offer fresh perspectives, unexpected friendships and will absolutely challenge you to grow in new, fulfilling ways.
They're completely, 100% free to attend.
No money? No problem. Public sector agencies are often unable to cover the membership dues and conference fees associated with many professional organizations. Unlike other groups, Creative Mornings is completely free to attend, although pre-registration is required online. Talk about an easy sell to your supervisor!
In just five months, Creative Mornings has become a highly-anticipated addition to my work week – and it's not just about the free coffee. Since the speakers and topics revolve on a monthly basis, I like to believe there's always something for everyone. But don't take it from me! If you're ready to try on a meeting for size, visit the list of chapters here.
Laura Wilcox is part of the GovLoop Featured Contributor program, where we feature articles by government voices from all across the country (and world!). To see more Featured Contributor posts, click here.