Leadership is a skill you can get better at. To become a better leader takes intention, thoughtful reflection, strategic personal goal setting, practice, and a whole lot of reading.
These days, there seem to be more leadership gurus than there are actual leaders. So you spend your reading time productively, the below books are either revered general guides on leadership or are focused on the unique challenges of becoming a leader in the public sector. Either way, you'll find practical, inspiring, and even fun advice that applies to government leadership.
If you find yourself inspired by one of these books, be sure to come back here and let me know.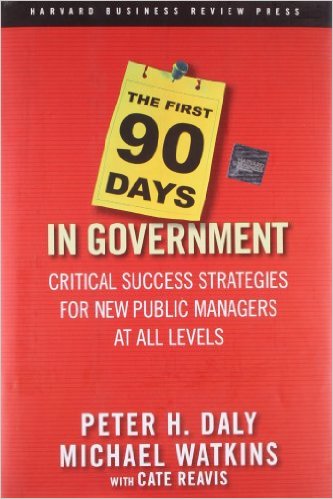 The First 90 Days in Government: Critical Success Strategies for New Public Managers at All Levels
Michael D. Watkins
When you take on a new leadership position, you have to quickly prove yourself worthy and earn the trust of others. Published in 2006, this book is a classic guide for leaders at all levels—from those taking on their first leadership role in the public sector to experienced government leaders. Author Michael Watkins addresses "how success and failure are defined, measured, and rewarded or penalized" in the public sector. For more updated advice at leading and succeeding, check out Watkins' best seller for leaders in all sectors, The First 90 Days: Proven Strategies for Getting Up to Speed Faster and Smarter.
Act Like a Leader, Think Like a Leader
Herminia Ibarra 
This new book published in February 2015 aims to help managers and leaders who are overwhelmed and distracted from the important goal of improving their leadership skills. Author Herminia Ibarra is an expert on leadership and a professor at INSEAD, a leading international business school. Ibarra breaks down leadership growth into small but crucial steps. With a focus on learning by doing, the book provides self assessments and practical advice on making changes to your job, your network, and yourself.
Engaging Government Employees: Motivate and Inspire Your People to Achieve Superior Performance
Robert J. Lavigna
Leaders don't lead in isolation. They lead teams of people they need to motivate, coach, and inspire. Author Robert Lavigna shares the employee engagement strategies he learned during more than three decades of experience in public sector HR. He explains "how to measure, nurture, and sustain the kind of authentic employee engagement" that government leaders can use in agencies of all sizes. Sections on assessment, dealing with leadership turnover, onboarding, and retention that you can turn into a comprehensive plan of action.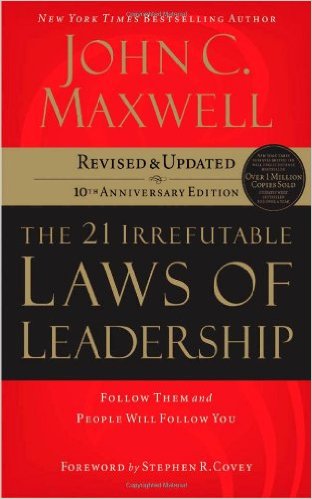 The 21 Irrefutable Laws of Leadership: Follow Them and People Will Follow You
John C. Maxwell
Though this book is not specifically aimed at the public sector, as one of the best selling leadership books of all time, there's something for everyone. Author John Maxwell goes beyond the 21 leadership laws and also  shares leadership stories, an tool for evaluating strengths and weaknesses, and exercises that reinforce the book's lessons. Highly practical, this book goes beyond leadership development to inspire personal development as well. If this book inspires you, check out John Maxwell's other books on leadership and success.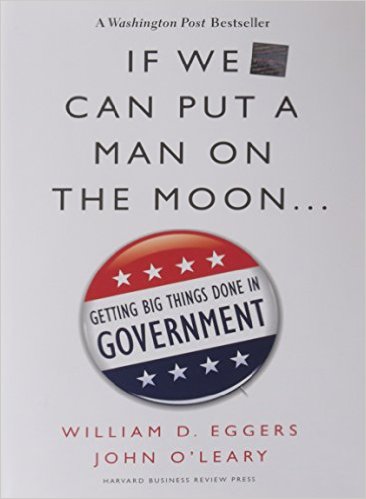 If We Can Put a Man on the Moon: Getting Big Things Done in Government 1st Edition
William D. Eggers and John O'Leary
When you're frustrated with the bureaucracy of your job, it's easy to forget that our government has led some of the greatest accomplishments in the history of humankind. Authors Eggers and O'Leary look at the traps that hold back the success of government leaders. Their advice helps you identify and overcome common government leadership pitfalls like overconfidence, complacency, limited vision, and project management failures.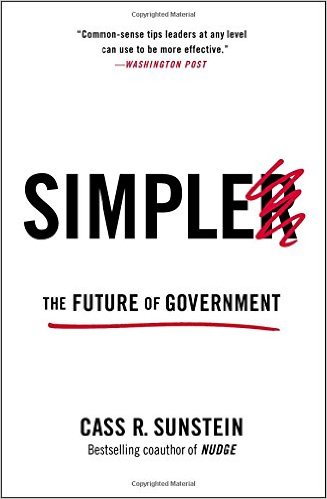 Simpler: The Future of Government
Cass R. Sunstein
Government has a reputation as a bloated bureaucratic behemoth. But, lately there's been a lot of success in make government simpler. Author Cass Sunstein, who spent four years as President Obama's "Regulatory Czar" and is an expert on behavioral economics, shares how he and others have been working to make government better by making it simpler. Sunstein reveals a "revolution in regulation" that made federal regulations more effective, easier to understand, and simpler. Government leaders can learn about how to use real evidence to advance government reform goals and overcome unhelpful and misleading ideology.
Bureaucracy: What Government Agencies Do And Why They Do It
James Wilson
This book is a classic exploration of "the way American government agencies work and how they can be made to work better." Author James Wilson primarily examines federal agencies to understand and make recommendations on how leaders can overcome government bureaucracy. He examines agency structure, employee and organizational culture, constraints placed on government leaders, and the downsides of the tension in government agencies between competition and cooperation. A great read for government leaders interested in the academic side of policy and agency administration.
Leading Across Boundaries: Creating Collaborative Agencies in a Networked World
Russell M. Linden
Collaboration can be the glue that leaders can use to transcend bureaucracy, workplace silos, and competition. Author Russell Linden an organizational change expert and a cheerleader for collaboration. He shares both collaboration successes and failures in the nonprofit and government sectors to improve interpersonal and organizational efforts. As this book is from 2010, some of the technology advice is dated—however, the collaboration advice is timeless.
Do you have a book that has helped you become a better government leader? Share it in the comments!
Lauren Girardin is a marketing and communications consultant, writer, and trainer. Find her on Twitter at @girardinl.