It's no secret I love a good GIF. The animated images are an eye-catching way to quickly convey information and emotions. They work on almost every operating system, browser, website, and social media (except the frustrating holdout, Facebook).
That's why I made sure to watch DigitalGov's recent webinar, "The Essentials of Animated GIFs for Public Services." I wanted to catch up on the ways that government agencies were embracing this trendy and yet effective way of communicating visually.
GIFs are more than trendy fun. They can show information in a new or surprising way, and they can educate and convey materials in a more approachable and shareable format. GIFs are actually nothing new to government agencies—it's more that GIFs have finally caught the attention of the public.
Let's look at nine government agencies that have inspiring GIF game:
1. National Archives
The GIFs shared by the National Archives put history in motion, whether they're created by the agency itself or by others using images from its holding. The agency's Today's Document Tumblr shares all sorts of historical documents, still and animated.
Some are simple, like this scene from a video of a sailor getting jiggy with it, which the National Archives shared on International Dance Day: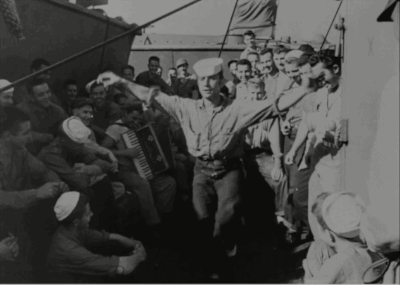 Others are complex, requiring a creative eye and a lot of patience with Photoshop, like this patent drawing for a velocipede turned into a retro animated delight:
2. City of Ferndale, Washington
This example highlighted by Emerging Local Government Leaders (ELGL) shows the straightforward simplicity of making GIFs from video formats.
As ELGL explains, "Sam Taylor of Ferndale, Wash., used MakeAGif to pull out a brief, 4-second excerpt from this longer YouTube video…Pretty snazzy — and perfect fodder for social media!" (Twitter currently makes you press play on GIFs):
#FerndaleWA library mgr. Sarah Koehler says circulation at new library up 12% in four months since ribbon cutting! pic.twitter.com/SPET27Hp45

— City of Ferndale (@CityOfFerndale) March 5, 2015
3. Centers for Disease Control (CDC)
The CDC has dabbled with GIFs for public health education and outreach. In 2014, the agency made what it calls "animated images" for flu season public education:
These colorful cartoons are a huge improvement over the CDC's last foray into GIFs to demonstrate strength training for older adults, which aren't all that bad considering they were made in 2011:
4. Austin Public Library
The librarians are keeping things weird at the Austin Public Library. They incorporate GIFs into some blog posts in order to encourage patrons to dive deeper into the library's collection. The pop culture posts show that you don't need to make your own GIFs—use existing GIFs to jazz up your content.

5. National Oceanic and Atmospheric Administration (NOAA)
If GIFs disappeared tomorrow, screams of dismay would fill the offices of NOAA and its many divisions. NOAA's animated GIFs are powerful tools relied upon by scientists, media, the general public, and other government agencies.
The agency has long created GIFs of weather patterns both mundane and mighty, including hurricanes Ivan, Sandy, and Katrina, the latter shown here in all its brutal force: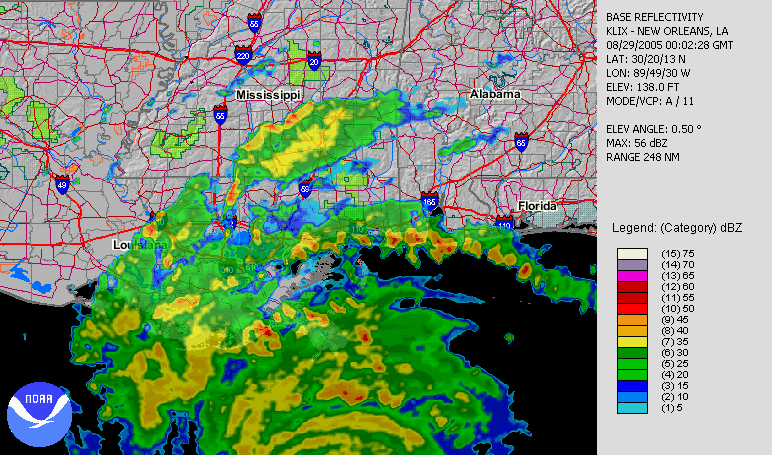 GIFs by NOAA are not just for the weather. They're used to illustrate global environmental issues like coral bleaching hotspots and "sea surface temperature anomalies":
6. Gerald R. Ford Presidential Library and Museum
The Ford Library Museum has kept its GIFs in the realm of more lighthearted moments. It has culled GIFs from video footage and also has combined photos taken within moments of each other into an animation. In this GIF, First Lady Betty Ford gets spooky for Halloween at the White House: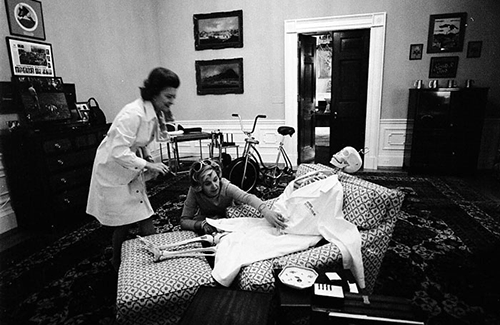 7. 18F
In one example from the DigitalGov webinar, Melody Kramer explained how she has turned GIFs into learning tools in a how-to guide. These animated screenshots show what should be happening on the screen, looping as long as you need to get it right.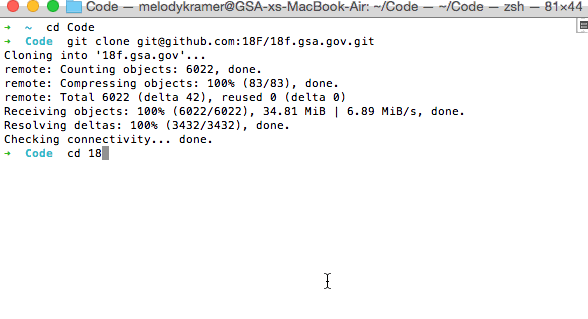 8. NASA
NASA shares a lot of GIFs, no surprise from an agency that is always ahead of the technological curve.
It's not just space, though we'll get to that. NASA also uses GIFs to illustrate data and make complex ideas more understandable through motion. Take this GIF from NASA JPL's Global Climate Change website that "shows landmark moments that happened during the warmest and coldest years in modern record":

If your attention has been earth-bound, you might have missed the news that NASA's New Horizons craft is on its way to check out Pluto and its moons. The agency is releasing images along the way, including this recent GIF of the spinning dwarf planet and its largest moon, Charon.
So tiny yet so exciting.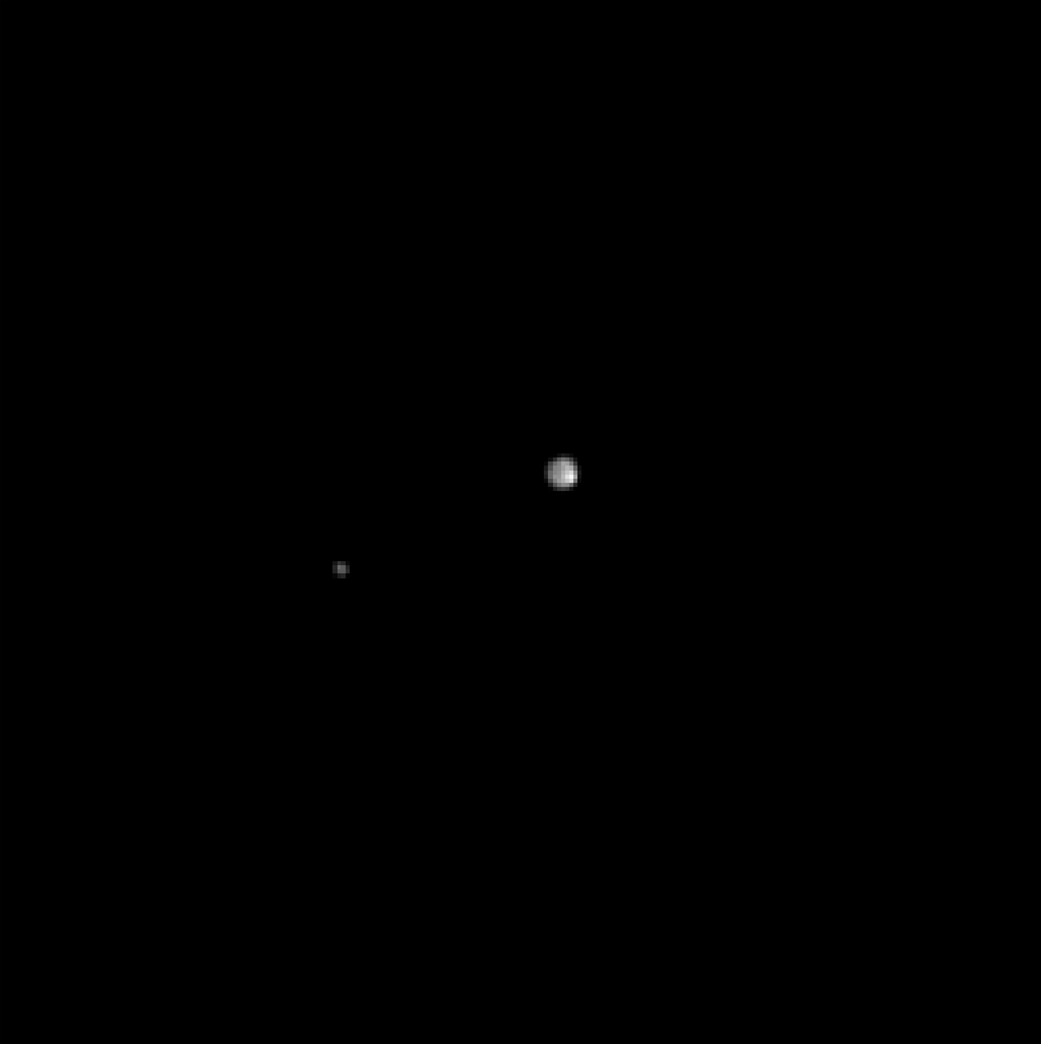 9. Smithsonian
I could look at the Smithsonian's animated GIFs all day—they bring art to life in a way that works so well on the web. The often "whimsical" GIFs help the Smithsonian entice more people to come in and see the art in person and helps bring their collection to a bigger online audience.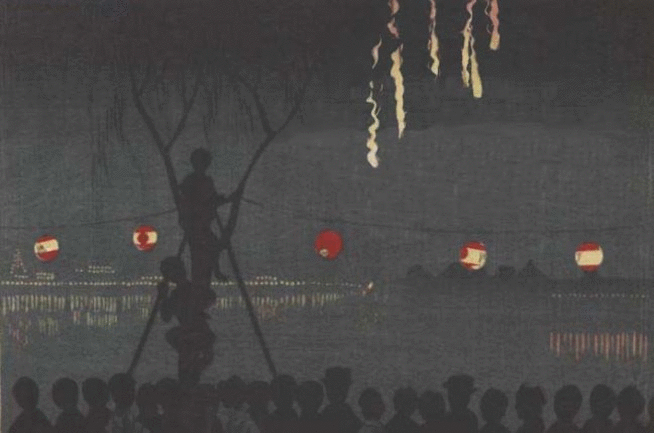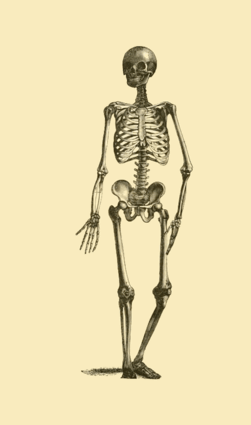 Let's see your government GIFs! Share your animated creations in the comments.
Lauren Girardin is a marketing and communications consultant, writer, and trainer. Find her on Twitter at @girardinl.