Top executives require advice about their leadership styles and operating environs – in government as well as in the private sector. How do they get it?
Suzanne de Janasz and Maury Peiperl interviewed dozens of corporate executives over the past two years to understand how "new CEOs in large organizations gain access to seasoned counsel and feedback." In a recent Harvard Business Review article, they summarized their findings.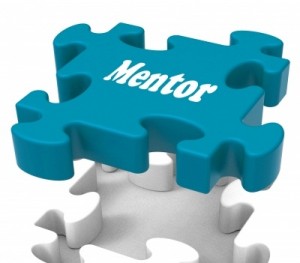 They conclude: "On the basis of what we heard, we are convinced that more CEOs should connect with mentors rather than assume that theirs is a burden to be shouldered alone." They found that when CEOs get this kind of support, 69 percent felt they were making better decisions and 71 percent felt their company's performance had improved as a result. More significantly: "these CEOs credited mentors with helping them avoid costly mistakes and become proficient in their roles faster (84 percent)."
Private Sector Approaches to Mentoring Executives. In their article, De Janasz and Peiperl observe: "Research on junior to midlevel professionals shows that such programs enable them to advance more quickly, earn higher salaries, and gain more satisfaction in their jobs and lives than people without mentors do." They continued, noting that CEOs need wise mentoring as they make high-stakes decisions concerning matters they've never encountered before. This isn't the same as coaching, though. Coaches provide feedback and help close gaps in specific managerial skills. Mentors, in contrast, are "role models who have 'been there, done that.'" They offer insights drawn from experience and from the networks they've developed over a lifetime of experience.
How do CEOs go about gaining such advice? Sometimes it is the CEO's boss, the chairman of the board, who helps make the connection. The key is to find someone who has relevant experience in running a large enterprise, brings a broad perspective (generally by coming from outside the industry the CEO is working in), and can be trusted to keep conversations confidential.
The mentoring generally takes place in the form of story-telling, where the mentor provides advice based on his or her own true-life experience. These are conveyed in regular sessions which are infrequent, but fairly long in length in order to create a comfortable atmosphere.
Public Sector Approaches to Mentoring Executives. In the federal government, CEO mentoring is more the exception than the rule. The one program that comes closest to the model described by de Janasz and Peiperl is sponsored by the Defense Department for top generals and admirals. In this program, retired flag officers are paired with a rising flag officer as mentors. However, this program came under criticism in 2009 when it came to light that a number of the retired officers serving as mentors also served on corporate boards or as corporate advisors for companies doing business with Defense. This was seen as a potential conflict of interest, potentially offering access to inside information for these companies. The program has since been revamped.
On the civilian side of government, there is no direct parallel. However, Tina Sung, a retired federal executive now with the Partnership for Public Service, says that the Partnership sees a need for such a program and has developed several initiatives that fill similar needs for senior government leaders, if not for the top agency heads.
The Partnership's SAGE program (which is short for "Senior Advisors to Government Executives") supports senior "C-Suite" leaders in selected professional disciplines – such as chief information officers or chief financial officers – and provides mentoring opportunities and periodic meetings where new leaders can discuss issues with each other and former government executives who held similar positions. The program has five such groups and the best learning comes when they meet across their disciplines to share insights. In addition, the Partnership hosts monthly meetings for the assistant secretaries for management and administration from across the government, so they too can have a "safe place" to share experiences and gain insights from peers.
For new political appointees that participate in its "Ready to Govern" orientation program, the Partnership offers mentoring advice and re-convenes participants periodically in executive roundtable sessions so they can share lessons and perspective with their peers outside their regular agency responsibilities.
Potential Next Step? Given the value seen in mentoring top CEOs in the corporate world, should more be done to provide government CEOs, such as agency heads, mentoring opportunities or at least a "safe space" to share with each other, and possibly former agency heads, lessons learned?
Graphic Credit: Courtesy of Stuart Miles via FreeDigitalPhotos.net