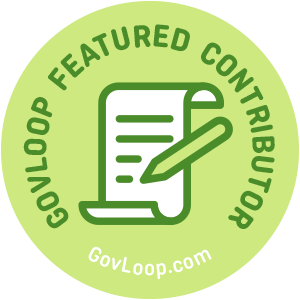 Agile is a modern, flexible approach to project management. It allows users to break large projects down into more manageable tasks, which are handled in short iterations or "sprints." This enables project teams to adapt to change quickly and deliver work fast.
Agile methodology has attained a following in the private sector. However, many public sector leaders are wary about adopting it in the context of government software development and other public sector procurement.
However, clarification of the three main misconceptions of the Agile methodology will allow public managers to move their organizations forward.
Misconception #1: Agile is disorganized
The remarkable speed and cost savings associated with Agile would be impossible without its tight processes and short feedback loops. Close customer collaboration, clear benchmarks, and high levels of transparency are all central to Agile. Traditional approaches to government project management can create the comfortable illusion of a greater level of control, thanks to their complex processes, but in practice they're actually worse at doing what's really important.
Agile is designed to track genuine progress towards working toward what the customer actually wants. This means adapting quickly to new information that will improve the finished product along the way. At the same time, some Agile projects 'fail' early precisely because they force issues to be addressed that would otherwise go undetected for much longer. In these cases, failing early is far preferable to spending huge amounts of time and money, only to fail later.
Misconception #2: Agile does away with planning
Agile takes a radically different approach to planning and flexibility. Agile techniques delay decisions until they really need to be made – at which point, the decision will be better informed and take into account up-to-date information. This means that public managers will most likely get the best outcome for the customer. The risk of focusing on 'keeping the plan on track' rather than embracing the fact that learning as you go gives you the opportunity to deliver a better end product.
Misconception #3: Agile means no public transparency
The need for transparency and showing value for taxpayers' money has impeded the progress of Agile in the public sector. The inaccurate perception that Agile equals a lack of documentation raises further questions about accountability. However, traditional projects often expend colossal effort in creating documentation which won't be updated or even read after the project is finished. Documentation for its own sake wastes valuable time when what the customer really wants is a working result. Agile aims to produce only the documentation which is truly useful to the customer and the delivery process.
Charles Lewing is a GovLoop Featured Contributor. A Louisiana native, he graduated from McNeese State University in 1999 with a Bachelor of Science Degree in Finance. He later earned his MBA in 2001. He relocated to Houston, Texas and worked in various finance and accounting roles for a number of healthcare organizations. In 2016, he relocated to West Texas to pursue a career in public financial leadership. He currently serves as the Reeves County Auditor. Charles is very passionate about inclusive management, LEAN six sigma, and improving operational efficiency through leveraging technology. In his spare time, he enjoys spending time in the outdoors and reading spy novels. You can read his posts here.