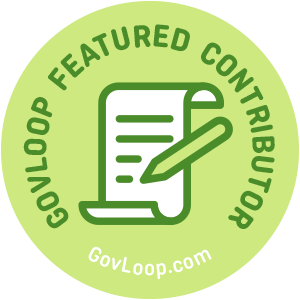 Workplace recognition is a powerful tool. Let's face it, everyone loves to get positive recognition. Recognizing employees and peers is a multifaceted way to keep your workforce engaged. In most instances, recognition comes at no additional cost to a leader or an organization. This leads to the question, "Are you recognizing your employees enough?"
Recent studies, reported by the Harvard Business Review, show that 82% of workers do not feel that their supervisors recognize them for their contributions. Furthermore, 40% of these same workers indicated that they would put more energy into work if they received more recognition. It is an undeniable fact that employee recognition impacts employee engagement.
How do you recognize an employee?
Many leaders incorrectly assume that recognition efforts must equal monetary rewards. A research report from Psychology Today showed that monetary recognition is not the most meaningful form of recognition. In fact, 70 percent of respondents indicated that non-monetary recognition was more important to them. Keep in mind this does not mean there is no place for monetary recognition. Simply put, this means that there are many other ways to show appreciation to employees.
Here are some other meaningful ways to provide recognition:
Public Recognition Ceremonies – These are formal events, where employees receive awards or tokens of appreciation in front of an audience of their peers. The recognition comes from higher-level leadership and brings a prestige value. Gallup reports that 24 percent of employees prefer this type of recognition.
Peer-to-Peer – This type of recognition occurs formally or informally within an organization. Well thought-out and developed programs allow peers to show appreciation for each other. Appreciation can be for assisting others, being supportive team-members, leading an effort, etc. Effective peer-to-peer programs drive an intrinsic work experience motivation among colleagues.
Private Recognition – This is direct recognition. Typically, this comes from a direct supervisor. Private recognition is "real-time". It can be as easy as thanking an employee for doing a great job. Moreover, it leverages the relationship and communication levels between the employee and leader. 28 percent of employees indicated that this is the most memorable type of recognition that they received.
Personal Satisfaction – Creating recognition through personal satisfaction links the continual efforts of employees to their overall mission. By connecting-the-dots for employees on how their successful completion of their jobs makes the organization and those affected by the organization in turn be successful, leaders can enhance overall employee pride and appreciation. This cannot be a one-time action. To effectively use personal satisfaction, it must be a part of ongoing dialogues with employees (individually and in group settings).
In the end, sometimes the ownership of feeling recognized and/or appreciated falls to the individual seeking acknowledgment. Teaching employees how to find their own self-worth in their careers helps to foster individual employee engagement.
There is no one-size-fits-all model for recognition. Each person responds to their preferred type of acknowledgment. Don't forget that you also need to consider your own workplace recognition needs to keep you engaged. Being a communicative and relationship building leader will help you determine what type of recognition works best for your staff.
Andy Reitmeyer is a GovLoop Featured Contributor. He is the Associate Director for the Engagement and Retention office, Internal Revenue Service. He is responsible for leading engagement strategies for IRS. He has been part of the IRS Engagement and Retention office since its inception. Andy's tenure with IRS includes numerous domestic and international senior leadership roles. Andy earned a Bachelor of Arts degree in Political Science from Point Park University, a Juris Doctor from Taft University and a Certificate in Executive Leadership from Cornell University. In addition, he has a French Language Diploma from the French Government. Andy is a graduate of the IRS Executive Readiness Program. You can read his posts here.
Strive to Make Organizational Restructuring as Painless as Possible