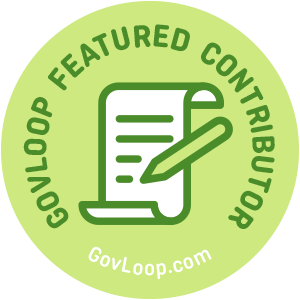 Communication is one of the most important aspects of leading. Great leaders practice open and honest communication. They do not treat knowledge and information as power. Freely sharing information is a fantastic strategy; however, leaders must be sure they are speaking the same language as their employees.
Within most organizations, any leader will probably be surrounded by coworkers of various age groups, educational levels and linguistic skills. Most of these leaders will take time carefully crafting their messages, pep-talks and elevator speeches. Rarely will these leaders take time to share these same communications in multiple vehicles. Instead, they focus on one well-crafted singular communication.
I was guilty of using singular communication. After delivering what I felt was a "perfect" speech, it shocked me to learn that an entire population of peers and employees did not understand my message. At first, I was arrogant, thinking it was their fault for not "getting it". I assumed that the problem was not me. At the same time, I would attend meetings and read messages from other leaders, struggling to understand what they were trying to say. I found myself saying, "why don't they speak my language?"
Finally, it hit me – perhaps my communications were just like the others I struggled to understand.
I asked myself, "Am I speaking my audience's language?" The more I reached out to peers and asked for feedback, I realized that how I spoke and wrote only resonated with a small audience. After years of thinking I was a great communicator, I faced the fact that I needed to change how I communicated.
I read books on speaking and writing. Then I took courses. Finally, I started sharing my draft messages, speeches and articles with trusted peers for edits and feedback. I stumbled upon the idea that there is no one size fits all style of sharing information. To really reach you entire audience, you must say the same message in many ways and in many forums. You have to speak the individual language of everyone.
Tips for Better Communication
To reach your audience and truly embrace open and honest communicating, you should:
Understand who your audience is.
Speak/write the way that your audience does.
Reinforce your message by stating/writing it in paraphrases of the original.
Connect your message to something important to your audience.
Leave your communication ego at home (i.e. avoid trying to make yourself look or sound important).
Be genuine – embrace having trusted peers review and edit your communications (i.e. what sounds good to you may not mean anything to someone else).
Remember practice makes perfect. There is no foolproof formula to ensure everyone understands everything you communicate. Taking the time to consider your audience's needs will not only help make you a better communicator but a better leader.
Andy Reitmeyer is a GovLoop Featured Contributor. He is the Associate Director for the Engagement and Retention office, Internal Revenue Service. He is responsible for leading engagement strategies for IRS. He has been part of the IRS Engagement and Retention office since its inception. Andy's tenure with IRS includes numerous domestic and international senior leadership roles. Andy earned a Bachelor of Arts degree in Political Science from Point Park University, a Juris Doctor from Taft University and a Certificate in Executive Leadership from Cornell University. In addition, he has a French Language Diploma from the French Government. Andy is a graduate of the IRS Executive Readiness Program. You can read his posts here.
Organizational Change Management is a Driver of Employee Engagement