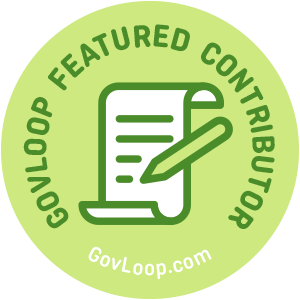 I can't fully subscribe to "fail fast, fail forward" because failure, as a concept, is really intense. Failure, to me, comes at the end of a project when all resources, iterations, and talent has been exhausted. Failure, or success, is the very last project status update.
Despite not being totally on board with "fail fast, fail forward" for its vocabulary choice, I do appreciate everything that the mantra stands for:
Being not only okay with but willing to not get it right
Being critical about the personal role played in messing up
Being confident enough to make a choice that will propel the project halfway there in an effort to learn, and
Using all of the above data to establish iteration #2 (3,6, or 9) with more success than the first.
If some variation of the concept "fail fast, fail forward" applies to your work ethic, and the way you are encouraged to work, you probably understand that there is less emphasis on 'not succeeding' and more emphasis being put on understanding why you didn't. After all, "fail fast, fail forward" isn't really trying to highlight failure, but the success that is born out of straight-up messing up.
The idea that innovation comes from a willingness to be daring is not new.
Invention is driven by an agile and flexible perspective of project management. Version A didn't work so let's try Version B exactly like Version A but with a bit of a difference. On and on and on until, finally, the inventor has the working item. This process seems natural for us when thinking about folks who are at the edge of technology. Despite being so familiar with learning from failure, "fail fast, fail forward" is still kind of foreign in our day-to-day.
It doesn't have to be.
An office that lives to try something new, despite a less than 100% guaranteed success rate, lives to succeed faster and more efficiently. Be real about really messing up by:
Acknowledging what happened and your specific role in it.
Depending on the situation, letting embarrassment/disappointment play an appropriate role in the lesson this mess up will have on how you to respond to future situations, but nothing more than that.
Remind yourself that you are in a better place because of the mess up — you actually have MORE information now about what you want to do than you did before.
Get critical by asking "What went wrong?" and "What would I have done differently?".
Jump back in. Time heals *most* wounds but it also makes us rather forgetful, get back in the game while you're still invested.
"Fail fast, fail forward" is less an adage about 'failing in an effort to learn' than it is about more consistently and constantly trying the next iteration to learn more than you knew before and get to the finish line faster. Because if you don't do… you honestly won't know.
Jamie Desrosier is a GovLoop Featured Contributor. She has spent the past two years in Colorado working as a Marketing and Communications professional within state and local government technology for government authority, Colorado SIPA. Prior to moving to Colorado, she spent 2 years as a Fulbright Scholar in Malaysia. She spends every day learning as much as she can and is excited to be working on her Master's of Information Technology Management with a specialization in cybersecurity. You can read her posts here.