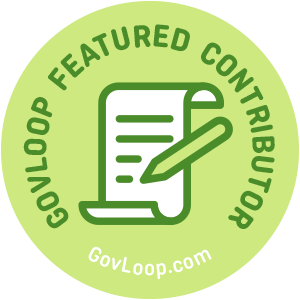 Although deadly, dangerous and merciless, a hurricane gives us time to prepare. Unlike a tornado that shows up like a thief in the night, a hurricane takes his/her time. This is a type of tropical cyclone, which is a general term for a low-pressure system that usually develops in the tropics. The cyclone is accompanied by thunderstorms and, a counterclockwise circulation of winds near the earth's surface.
The Storm
Recently, Floridians waited patiently and anxiously for a Dorian to arrive. Deviant Dorian, a Category 1 when it touched Puerto Rico and the United States Virgin Islands; accelerated to a Category 5,  subsequently plummeting the Bahamas. We waited and watched our neighbors suffer in drastic desperation. However, when Hurricane Dorian reached us Monday afternoon and Tuesday AM, the impact was less than we anticipated.
Categories Matter
Meteorologists use the Hurricane Wind Scale to measure a hurricane's strength.
Storms are categorized:
Category 1: Winds are 74 to 95 miles per hour (mph). Well-constructed frame homes could have damage to roof, shingles, vinyl siding and gutters. Large branches of trees will snap, and shallowly rooted trees may be toppled.
Category 2: Winds are 96 to 110 mph. This category provides extensive damage. Category 2 can uproot trees and break windows.
Category 3: Winds 111 to 129 mph. This is devastating. Category 3 can break windows and doors.
Category 4: Winds are 130 to 156 mph. This is catastrophic damage. It has the ability to tear off roofs.
Category 5: Winds are 157 mph or higher. This category is the absolute worst and can level houses and destroy buildings. – Fallen trees and power poles will isolate residential areas. Most of the area will be uninhabitable for weeks or months as Dorian demonstrated in the Bahamas. For South Florida, our impact was far less hence, a hurricane's category do matter.
Preparation and Impact
Perhaps once or twice a storm visits our professional career. Are you prepared for the impact? Have you categorized the strength? Hunkering down during a hurricane is the equivalent to losing one's sense of power in the workplace. How do we weather the storm? We can wait for someone else to come along and restore our power or we can make a shift based on lessons learned.
Lessons Learned:
Career setbacks may seem like storms. Recognize the category
Learn new skills in preparation for the next event
Understand the culture of the organization
Learn new software or become a subject matter expert (SME)
Plan your response ahead of time
Complete all tasks before going on vacation as you may return to a storm
Read as many policies as possible
Be a thinker, a planner, and a worker
Know your risk for storms and stay away from any conditions that will place you in a storm
Don't wait for the storm to come-anticipate them
The Storm Is Over – For Now
What do you do when the storm is over? Do you take a moment to enjoy the sunshine?
Your Call to Action: When your storm is over, how will you prepare for the next?
Note: Thanks to the Healey Center and Ms. Dotty for accommodating my family during Hurricane Dorian.
June Cox is a GovLoop Featured Contributor. She is a Human Resource Specialist, Human Resource Development (HRD) with a federal agency. She has a masters degree in education and provides employee training and development to federal employees. June is a certified workforce development professional and a member of the National Association of Workforce Development (NAWDP). She has trained and developed hundreds of employees. She values investing in others. You can read her posts here.