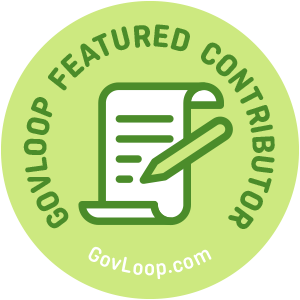 We all experience seasons of greatness where we are performing boldly, accomplishing exceptional achievements, and living life to the fullest. Then there are those seasons of disappointment where we encounter upsetting setbacks and unfortunate failures. When we are in this kind of season, our confidence is shaken. We tend to question our abilities, forget about our strengths, and even lose sight of who we are.
The journey isn't always easy, but it's worth it
You might be facing this setback because you experienced disappointment, failed to achieve what you wanted to, or ended up making some poor decisions along the way. What matters now is not becoming consumed or overtaken by this setback. You must learn from it, grow from it, and slowly build yourself back up. Building yourself back up isn't always easy, but the journey is worth it.
Be resilient, but do so at your own pace
Lately, there is a lot of pressure to boldly be resilient in the face of uncertainty. Certainly, recovering quickly mentally and emotionally from difficult conditions is an important attribute. However, it should be equally stressed that moving on too quickly doesn't always allow you to fully learn or grow. You shouldn't constantly feel pressured or expected to promptly bounce back after encountering a stumbling block. Be resilient, but do so at your own pace.
Allow yourself to feel difficult emotions
Don't downplay your pain but allow yourself to feel complicated emotions. We often don't want to appear as weak, so we instead ignore our emotions or pretend to be strong. Unfortunately, this act hardly ever helps us process or resolve our true feelings about a situation. Not facing your emotions now might allow them to compound later in life if you encounter another obstacle. To move forward in your journey, you should try to understand all of the emotions surrounding your disappointment.
Share your feelings with someone you trust
A part of facing your full range of emotions is by voicing your feelings to someone you trust. Share your experience with someone that will listen without judging. This could be a mentor, best friend, counselor, or therapist. The process of getting things off your chest and verbalizing your frustrations can be healing.
Determine if there is anything you can learn from the experience
You might think that nothing good can come from your setback, but chances are there is something you can learn from it. Consider reflecting on your situation to see if there is something you can take away from it that will help you avoid similar stumbling blocks in the future. See if there are any valuable lessons that can be gained.
Help others who are experiencing similar situations
What you learn from your own experience might be exactly what someone else needs to know as they endure a similar situation. Helping others in this way can at least ensure that something positive does result from your setback. Building someone else up and helping them on their journey could very well restore your sense of purpose and value.
Believe in yourself
"Believe you can and you're halfway there." – Theodore Roosevelt
Most importantly, always believe in yourself. Believe that you can get back up after getting knocked down. Don't ever give up on yourself or doubt what makes you powerful. You have what it takes to achieve this comeback. Invest in yourself, seek help and trust that you have what it takes to rebuild your reputation and restore your confidence.
"The most common way people give up their power is by thinking they don't have any." – Alice Walker
Take small steps to accomplish something meaningful
Take small steps to accomplish something that is meaningful to you. Build yourself back up by establishing manageable goals for yourself. Align your goals with your strengths and talents, so you can experience quick and frequent wins. These steady achievements will help you to remember what makes you great and will prepare you to confidently take on bigger opportunities.
Be humble but proud
Finally, take time to commend yourself for where you are on your journey right now. Consider all that you have learned along the way and how you have grown. Celebrate these small victories of growth and resolve. Remember to be humble but be proud of yourself and confident in who you are.
Conclusion
Each one of us is living in a different season and on our own journey. If you are facing a disappointing season, remember that you will recover from it. Believe in yourself as you have the power to build yourself back up.
You may also be interested in How To Handle a Career Setback and How To Get Yourself Back On Track After a Career Setback.
Tessie Davenport has served as a leader in the Department of Defense for the past ten years. Her breadth of experience includes creating successful teams, coaching, mentoring and leading development programs. She has a B.A.S. in Information and Computer Security, a M.S. in Intelligence Management and is pursuing a Graduate Certificate in Organizational Management. She hopes to inspire new leaders and experienced ones by offering practical ideas to help them build positive cultures and grow their people. Tessie is happily married with three dogs and a cat. She loves to travel, hike, kayak, and explore.