What did I think about when I was trying to hire a data scientist to work in city government? Location, location, location.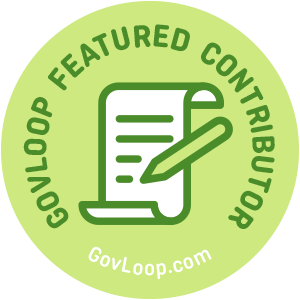 I remember it like it was yesterday. It was 2016, and I was the head of the Mayor's Office of Data Analytics (MODA) in New York City (NYC). The deputy director of the Mayor's Office of Operations contacted me. She had been in a meeting with the Education Department and the NYC Law department. They had just discussed an issue that they believed should involve MODA.
A year earlier, the Justice Department concluded a two-year federal investigation alleging that 83 percent of NYC's public elementary schools were not "fully accessible" to children with disabilities, making NYC in violation of the Americans with Disabilities Act.
MODA was asked to work with DOE and do a comparative analysis of travel times for students with disabilities as well as students without disabilities. We were asked to do this analysis within a week.
Clearly, most of the analysis, if not all of it, required complex and insightful spatial thinking including what sort of "drive time" analysis we could do that would not introduce bias into our results. We knew that DOE broke its schools into districts, so we had to conduct our drive time analysis in the city as a whole, as well as by district, in order to get an accurate picture of the problem. When you think spatially about urban challenges like this, you begin to see solutions in a more thorough and accurate way.
Because we looked at this situation through the spatial lens of drive times, our analysis was nuanced and robust enough for the city to respond to the DOJ suit in a strong and confident manner. As quoted in The New York Times, NYC stated in its rejection of the suit: "The findings inaccurately characterize the number and geographic distribution of accessible schools, and erroneously concludes that DOE is not providing program access to students with disabilities."
In short, after MODA worked with DOE to do a complete and thorough spatial analysis of this alleged violation, NYC responded to DOJ, rejecting the federal government findings that the vast majority of New York City's public elementary schools were not "fully accessible" to children with disabilities. NYC was not in violation of the Americans with Disabilities Act.
Other departments with complex challenges like this started to request the involvement of MODA time and time again. Every single problem that we as a team were being asked to take on required an acute knowledge of location, which makes sense because everything everywhere happens somewhere.
This led us to hire data scientists who could think spatially as well as quantitatively, and combine those skill sets when solving urban challenges. At the time, we called them an "analytics associate" because MODA could not afford to pay the salary of a "data scientist" and there were all sorts of civil service rules and regulations around job titles.
But for the sake of today's discussion, I believe that person should be referred as an "urban data scientist." This is someone who combines quantitative and spatial thinking, urban planning insight, domain expertise and big data processing and programming.
While many analysts who work in city government have most of these skills, conspicuously missing is spatial analysis expertise. This is mainly due to the municipal government's geographic information systems (GIS) teams being charged with a city's spatial thinking. These teams tend to sit within the IT function of the city or in a department such as urban planning.
Rarely is spatial analysis seen as a competency that should be shared horizontally through all organizations, much less vertically within a Mayor's office. But spatial thinking would benefit the Mayor's office from entry-level policy analysts all the way up to the Mayor him or herself. This example for one, shows the power of spatial analysis. Hiring data scientists to lead this charge is a key piece to the puzzle of solving urban challenges.
Amen Ra Mashariki is part of the GovLoop Featured Contributor program, where we feature articles by government voices from all across the country (and world!). To see more Featured Contributor posts, click here.