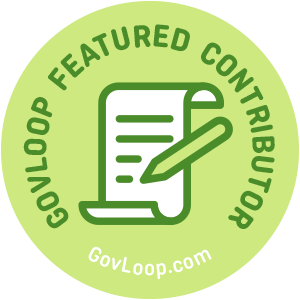 "Our streets are not dumpsters. Every Angeleno should take pride in how L.A. looks, and each one of us has a responsibility to keep our city clean and safe. We're adding surveillance and clean-ups, and stepping up enforcement against businesses and individuals that act outside the law and put public health at risk." – Mayor Garcetti
Have you seen mattresses, construction debris or tires dumped in a vacant lot, on the side of the road or under a bridge? This is illegal dumping at its finest. Not only is it a crime, but it is a safety, health and pollution crisis for municipalities of all sizes. Not to mention, the clean up process is a costly taxpayer expenditure.
Also, if you remember my blog Rats, Rodents and 311 , illegal dumping bundles make ideal homes for those clever rats. Despite the fact that most cities provide a bulk pick-up service for furniture and large household items, illegal dumping continues. Equally troubling, to avoid paying fees offenders intentionally do not utilize authorized legal dumping facilities. Moreover, most offenders are contractors dumping construction debris, clean-out companies or people hauling junk, and dumping tires.
City officials are urging the community to call 311 if you see evidence of illegally dumping and to use 911 if you witness the dumping in action.
The Crackdown Begins
City leaders are done with this troublesome and illegal behavior. They are sending very stern messages to the community. Specifically, in June, Los Angeles Mayor Eric Garcetti emphasizes strict violation fines of up to $1,000 and a six-month jail sentence.
Similarly, Philadelphia Mayor Jim Kenney is increasing enforcement by using video surveillance cameras to deter and to capture offenders in the act. Additionally, depending on offenses fines range up to $5,000 and up to a year in jail. At a June press conference, Streets Commissioner Carlton Williams stresses the cleanup efforts of illegal dumping cost taxpayers $1.5 million.
Illegal dumping impacts almost every city and county regardless of size or location. For example, others calling foul and getting tough on illegal dumping include: Cleveland, OH, Columbia S.C, Honolulu, HI, Omaha, NE, and Rio Rancho, NM. Comparatively, St. Louis, MO allures community participation with a program that pays $100 for reporting dumping. In order to get a check, the person must be arrested and convicted.
Not only big-ticket items like toilets, tires or mattresses on streets — there is waste in water and manholes. For instance, in Mesa, AZ the company Green Arrow pumped industrial waste into a manhole, disrupting the town's sewage system for several days, costing an $8,000 cleanup. The charges carry a maximum six-month jail term and $4,575 in fines and other penalties. In addition, the company faces a maximum of $36,000 in fines and penalties.
According to the Nassau Guardian, while the Department of Environmental Health Services (DEHS) is unable to indicate whether illegal dumping has increased throughout the country, SallyAnn Chisolm, DEHS chief health inspector, states " the matter continues to be an unnecessary challenge for the organization."
"Unnecessary challenge" is the best description of this ongoing city crisis. Personally I'm appalled at the abuse. It truly is a waste of government resources and taxpayers dollars. As a member of your community if you see evidence of illegal dumping notify your municipal leaders. Your are the eyes and ears of your community.
Janice Quintana is a GovLoop Featured Contributor. A government nerd, customer service practitioner and 311 pioneer, she has worked in local government as the Director of 311 in three different municipalities. She is fascinated with innovation, technology, data, service delivery and community engagement. When Janice is not following local government rock stars or trends she enjoys her status as a tennis enthusiast and travels the globe to watch a good match. She currently lives in Charlotte, NC with her two chihuahuas. You can read her posts here.