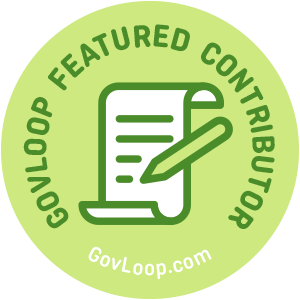 A few years ago, I was promoted into my current position, where I supervise three other employees. Since the promotion, I've learned – OK, I'm still learning! – how to improve my supervisory skills.
Here are three tips I offer to new supervisors.
Learn from the best: Find a supervisor you like and have a conversation with them. Ask them how they have grown as a supervisor and what advice they would give new supervisors. How do they adjust their supervision based on who is supervising? How do they deal with the trickier, less pleasant aspects of supervision, like performance issues? What do they wish they had done differently in the beginning?
There is a difference between supervising and leading: As a supervisor, I have some authority. But that does not mean that I know everything. Rather, we are all in this together; part of my role is to help those I supervise grow. They can become leaders and excel without being supervisors.
Your job will change: If you are promoted over peers, your relationship with them will change – you are no longer their peer. My supervisory position came with new job duties, so I had to adjust my workload accordingly. For example, I now have to move my assignments along while helping others move their assignments along. I have to find the balance so everything gets done on time.
As a supervisor, part of my role is to encourage feedback. So, I'll model that here: What advice do you have for new supervisors?
Or, what would you like to see if you are under a new supervisor?
Elizabeth Slack is a GovLoop Featured Contributor. She grew up in Maryland, earned BA and MS degrees in the Midwest, and saw more of the world in Peace Corps and AmeriCorps. After working for state government, she landed at Florida State University. Now a Grants Manager in Sponsored Research Administration, Elizabeth is responsible for helping faculty and staff with external funding. Among her proudest achievements is co-creating an award-winning form. During her time off, Elizabeth enjoys spending time outside in sunny Florida with her family.