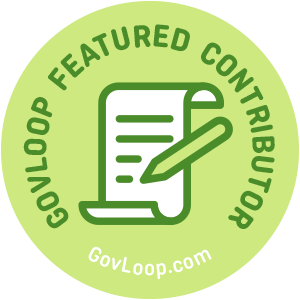 As agencies work to create government solutions that matter, they do so by making significant investments in technology. The ultimate goal is to support the programs and services that serve users efficiently and effectively. Technology can completely transform an organization along with every area of service delivery. These investments, while valuable, require good planning and strategy.
Technology is constantly changing the way we live, the way we communicate and the way we do business. Social media, advertising, marketing and communications are now significant parts of the strategy of most agencies. It's important that these solutions provide users ease of use, access, convenience, security and control.
Collaboration among agencies and focusing on the impact to users means considering mobile and cloud technologies with an emphasis on using software that meets the needs of users. This means the focus cannot be simply on technology investments, but also on the impact on users and agencies. Building critical technology infrastructure along with the skill level of agency staff enables the delivery of solutions that demonstrate results and ensure public trust. Users want a government that is responsive, accessible and personable.  Here are some ways to build out a solid plan:
Accountability
Ensure staff own the business results and utilize technology that is going to drive positive outcomes
Put measures in place to have staff take responsibility for their actions and strategy
Pursue solutions that have a defined business case to include accessibility and responsiveness to users
Provide employees with the right tools to enable effective delivery of services
Collaboration
Involve stakeholders at an early stage to determine shared objectives
Build relationships between delivery teams to provide solutions that best serve users
Create tangible results that can be recognized by program and policy sponsors
Creating Delivery Standards
Show the value of the services provided to policy sponsors and executive leadership to validate the solution, eliminate redundancy and reduce costs
Ensure the alignment of the business objectives of the agency and policy sponsors
Enable strong governance with effective decision-making and communication
Overall objectives
Enable government services, information and transactions to be available online and on any device

Mobile applications should provide secure public access to services and information
Utilize products that enable mobility and open data standards

Ensure transparency and accessibility through applications and solutions that encourage users to engage
Provide user experiences that are meaningful and easy to use
Create governance within the organization to identify business needs, priorities and areas where technology can provide valuable experiences to users
Deliver innovative solutions that can scale as technology changes
Enablement and Delivery Strategies
Government agencies are providing more services and information to users every day. The requirement for continued expansion of online services, accessibility requirements for multiple devices, and innovative solutions is a constantly moving target. Utilizing best practices and developing a strong delivery plan creates a thriving development environment that provides great experiences to users, creates a strong agency brand and enables staff to be effective.
Jennifer McNeill is part of the GovLoop Featured Contributor program, where we feature articles by government voices from all across the country (and world!). To see more Featured Contributor posts, click here.