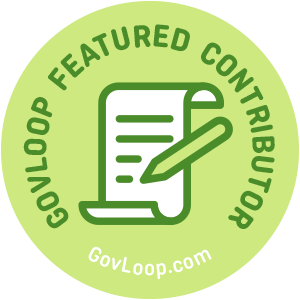 The Oregon Department of Transportation (ODOT) has a variety of ways that it participates in its local communities. There is one that stands above the rest. In partnership with In4All, a nonprofit organization based in Oregon, ODOT sponsors the Design Thinking and STEM Connect programs.
In4All's vision is to change the narrative that tells students for whatever reason, they don't belong. Their mission is to bring local businesses and schools together to provide real-world, hands-on learning experiences that expand opportunities for students that are historically underserved, to engage in their education and aspire to careers in the field they might not otherwise consider possible.
In4All is mobilizing communities in creating a future of limitless possibilities. In4All programs create learning experiences that impact students at critical times in their K-12. In4All programs impacted 4,000 elementary and middle school students in the 2017-18 school year.
The Design Thinking Program problem connects with middle school students and recognizes that less than half of Oregon 8th graders pass the state math standard. With the ability to pass high school algebra the first time being a predictor of high school completion, it is critical to help students connect math to life beyond.
Additionally, research suggests that project-based learning increases student interest in key subjects, STEM identity and academic mindsets. Volunteers visit the classroom during math, science or STEM electives. Dates vary to align with classroom standards, teacher preference and volunteer availability. Ideally, volunteers will visit the classroom for approximately eight sessions and the teacher works with the students before and between sessions. In4All will prepare volunteers and teachers on the Design Thinking process, program and key outcomes and objectives.
The program's key objectives focus on student academic mindsets and STEM identity. Because of the program, In4All expects to see an increase in at least one academic mindset. Data shows the four key beliefs focused on deeply influence the students' behaviors as learners and enable learning success. These mindsets affect motivation, strategy, and perseverance. The academic mindsets are:
-I belong in this learning community.
-I can change my abilities through effort (a growth mindset).
-I can succeed.
-This work has value and purpose for me.
ODOT is working with In4All in Region 1 (Portland) to run a STEM Connect program at Chief Joseph Elementary School for 4th and 5th graders. They also plan for ODOT to take on a Portland-area middle school in the 2020-21 school year for Design Thinking. In Region 2, in addition to Parrish Middle School, ODOT also sponsors Four Corners Elementary and Grant Community School. In Region 4, ODOT works with La Pine Elementary and we are planning for ODOT to work with La Pine Middle School too. In Region 5, ODOT runs a STEM Connect program at Greenwood Elementary School in La Grande.
When I learned about the program, I immediately gravitated towards signing up to volunteer. I am volunteering at Parrish Middle School in Salem. My partner and I have met with our teacher and will begin our first session in a week. I was very engaged in the training and felt as though I was well prepared by my In4All representative. When we met with our teacher, they also were very well prepared and were excited for the partnership. Here in Salem, the students will have a project they've completed at the end of the 8 sessions, and we will display them at the Capitol Rotunda for all to see. My partner and I are enthusiastic about the program and the process. We are very much looking forward to experiencing what these students are capable of.
For more information on the program or to see how your organization can get involved, e-mail [email protected] or call 503-646-0242.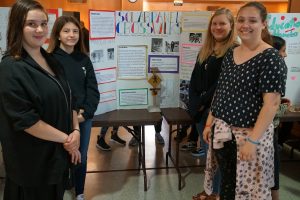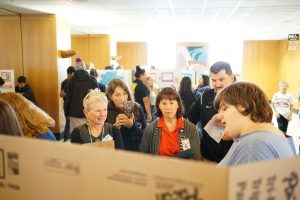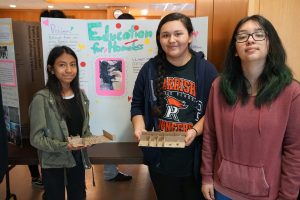 Sarah Terry is a GovLoop Featured Contributor. She works with the Oregon Department of Transportation. She currently works in the Construction Section as an Administrative Specialist. She assists the Construction Training Program which certifies all of the inspectors and contractors for the State of Oregon. She also writes articles for the Construction Section that are featured in the Inside ODOT, an internal online publication circulated throughout the Highway Division. Some of her previous articles are also published in the APWA Reporter. Sarah enjoys gardening, backpacking, and adventuring with her two boxers Giselle and Leia.