Data science and all of its capabilities have and will continue to drive impactful decision making in city government. To continue to do this within a perennially dynamic environment like cities, we have yet to hit the sweet spot where the data analytics ecosystem is working at full steam. There are also strategic analytics patterns and steady usage such that we see the appropriate amount of success stories correlating to the investment of money and resources in academia, the private sector and government.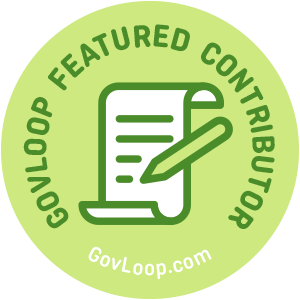 The data analytics ecosystem is meant to help to raise and support the new urban data scientist. While the components in this data analytics ecosystem differ and have different makeup per the specific characteristics of a city, here are the three key components that must exist in every data analytics ecosystem:
University Engagement
Universities play a powerful role in helping to develop the pipeline of the next new crop of urban data scientists, but they also play a role in identifying cutting-edge tools and concepts that can be applied to help solve urban challenges.
Universities are standing up data science programs at breakneck speeds. They are also the home of some incredible programs and institutes such as the Center for Urban Progress at NYU, or Urban @UW at University of Washington, or University of Chicago's Computational Analysis and Public Policy programs. There is a great relationship with cities and programs like these, where cities share data challenges and the universities study them and help to think about the best solutions. This allows for graduates of these programs to hit the ground running when they accept a role in a city.
National Foundations
Foundations such as the Laura and John Arnold Foundation (LJAF), Ford Foundation and Bloomberg Philanthropies help to fund innovative programs within cities that utilize data analytics, such as the The Lab @DC that exists within the Mayor's Office of the District of Columbia. They are funded by LJAF so that they can "use scientific insights and methods to test and improve policies and provide timely, relevant and high-quality analysis to inform the District's most important decisions."
There are many other similar programs across the nation. Another important component that these national foundations bring to the table is that they require robust documentation of successes in the city as well as identification of the ability to share best practices and methodologies. These programs are often a good home for data scientists coming to work in the cities.
Private Sector
It is obvious that private sector plays an important role in city data analytics by providing technology and tools at scale that are tried and true in helping to solve urban challenges. We all also know that data analytics, artificial intelligence, machine learning and other capabilities were used successfully in the private sector before being applied in government. Partnering with private-sector companies to understand how they build and apply data analytics capabilities is always a smart tactic to get underway in a city. Many people leave private-sector jobs to work in government and vice versa. Therefore, there will always be a symbiotic relationship between the private sector and governments; this ecosystem will use that relationship wisely and productively.
You can clearly see that this is an ecosystem for data science because the three components are meant to work together to help a city solve some of its toughest challenges.
With this capability, cities will have data scientists who will be asked and required to have the same minute-by-minute and hour-by-hour impact on the community they are working for just like their fellow public servants (i.e police officers, firemen and women, various first responders, etc.).
We will move into an era where if a city leader uses the term "smart city," they will be able to define it within the context of their city and define short and long-term measurable impacts on everyone in the city. We will move into an era in which the problems that we have long referred to as "intractable," "impossible," or "too complex" are finally addressed through data and analytics strategies.
We need more than just data scientists doing city work; we need a strong ecosystem that will support a smart team of urban data scientists as they assist city leadership in driving successful outcomes for citizens. When I took my first job as a civil servant in a government agency, there was one thing that I knew for certain: that I would get the opportunity to help solve some very sticky problems. Leading an analytics team in NYC was exactly that type of opportunity.
My on-the-ground experience in NYC has shown me that a data analytics-focused ecosystem, functioning within a city that is committed to utilizing the extremely powerful tool that data and analytics are, will find themselves empowered to solve some very complex urban challenges.
Amen Ra Mashariki is part of the GovLoop Featured Contributor program, where we feature articles by government voices from all across the country (and world!). To see more Featured Contributor posts, click here.