Last month, Governing magazine released an article on the biggest issues to watch in 2023, and budgets made the top of the list. The article highlighted many reasons for optimism about the financial health of most governments — many of which are seeing surpluses — but it carried a cautionary tone and conveyed a scarcity mentality that's endemic to many government budget processes. Make no mistake: Budgetary surpluses present opportunities, not challenges.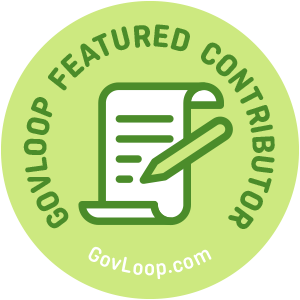 How We Got Here Matters
Conventional wisdom from budget hawks often suggests that surpluses are inherently bad, because they mean tax rates are simply too high. This is a convenient argument to make if your goal is to lower taxes, but it ignores the reality that surplus (or deficit for that matter) is a function of revenues and expenditures.
While inflation, supply chain, and a tight labor market are putting upward pressure on individual expenses, those factors are equally likely to block the ability of a government to spend wholesale in today's environment. It may cost more to build a road or implement a new program, but if we don't have access to labor or materials, nothing will be implemented — and expenditures don't materialize.
Expenditure-driven surplus is a different kind of beast, and one that yields a great number of opportunities beyond one-time tax refunds or holidays.
Changes for Tomorrow
First and foremost, budgetary surpluses provide the opportunity to fortify our future. Most governments rightly turn towards shoring up rainy day funds as an initial stop for budgetary surplus. And, the next stop is typically a review of existing infrastructure — physical as well as technological — to determine what can and should be upgraded or replaced.
But again — saving for a rainy day and limiting ourselves to periodic refreshes of failing assets are two additional proof points of a scarcity mindset. Governments are well served to take the next step: Examine existing ongoing spending with a critical eye, as this is where the real budget magic takes place.
Is there one program that consistently under-spends its appropriation? If so, it may make sense to reduce its ongoing funding. Even if it's necessary and prudent to put a special reserve in place to protect against a spike in program costs in future years, this is a good way to turn recurring one-time expense-driven surpluses into ongoing opportunities.
See? Budget magic.
Try New Ideas Today
Outside of tending to the fiscal health of the enterprise, budgetary surpluses give us the freedom to try new ideas — especially at the agency or division level. This could be the implementation of new pilot programs, but it also could be an exploration of new ways of working.
If you're constantly under-spending personnel categories, perhaps it's time to start thinking about hiring contract workers or partnering with other governments to execute programs. If the emergence of remote work means there's no longer a need to upgrade facilities, maybe those dollars could be used to facilitate a shift of IT infrastructure to the cloud.
With surpluses in hand, agencies have the opportunity to test new ideas, without having to worry about immediate budget constraints.
The Choice Is Yours
Whether we didn't spend appropriations fully, or simply didn't appropriate as much as revenues ultimately would have supported, surplus does indeed represent opportunity cost. The question public managers and administrators must ask themselves is how they want to respond. The traditional approach includes continued embrace of a scarcity mentality that will inevitably reinforce current cycles of too much work with too few resources to accomplish it. A new path is to adopt a shift in mindset towards abundance, taking this opportunity to try things differently and see if we get different outcomes as a result.
I'd love to hear your thoughts on reframing surplus at your local government or state or federal agency — and how you plan to put resources to work. Feel free to comment below or reach out to me directly at [email protected].
---
Micah Intermill is Founder + Principal at GovStrategist LLC, a consulting firm providing strategic management, public finance and executive coaching services to local governments and state agencies. With nearly two decades of experience in and around the public sector, Micah was previously Director of Solutions Engineering at OpenGov, Budget Director for the City of Minneapolis, and Chief Financial Officer for the State of Minnesota's Department of Administration. Micah holds a Master's in Public Policy from the University of Minnesota's Humphrey School of Public Affairs, and a Bachelor's Degree in Journalism from the University of Nebraska.
Image by Tima Miroshnichenko on pexels.com